ROAD TO RESILIENCE
Lead

with abundance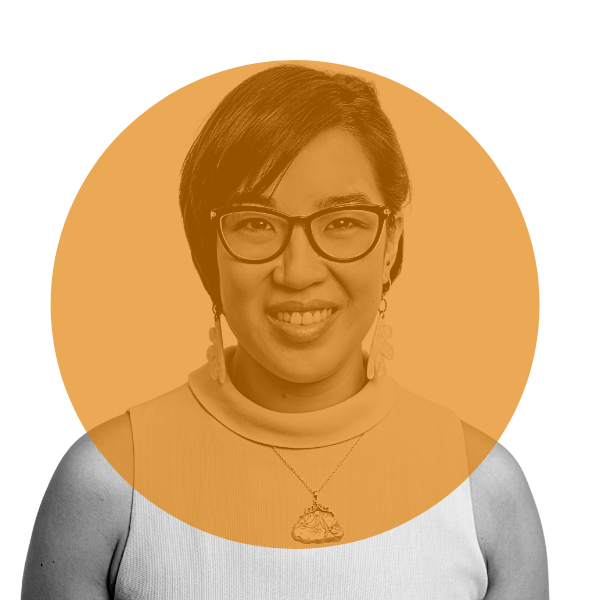 Historically, the nonprofit sector has existed in a starvation cycle. We've competed for funds and operated on shoestring budgets.
What if we reimagine leading with financial abundance and resilience?
Welcome to Road to Resilience, a space where you can gain the financial acumen to lead with confidence. It's been designed especially for "accidental financial leaders," those who have deep "mission knowledge, but less margin expertise. Together, we'll explore finance fundamentals, budgeting, and relaying financial data. All rooted in equity and abundance.
"For me, the value is that this program brings back to the forefront finances to more top of mind.  I have the systems built and usually don't go to look at them until certain points of the year – budgeting, 990 prep, end of year, etc.  This program reminds me to check in on this work, and budget time to tend to these things."
Jeannette Stawski, AORE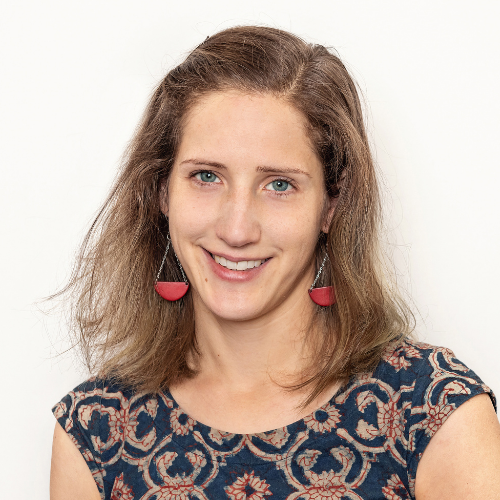 Hillary Watson
NEW, Organizational Development Consultant
THE ROAD TO RESILIENCE EXPERIENCE
Road to Resilience is a collaborative peer-learning experience. In six intimate sessions, participants will learn and share nonprofit finance practices. To keep things relevant to the cohort's needs, we'll solicit feedback and adapt the program as we go.
Through this program, you'll:
Advance your knowledge in nonprofit financial fundamentals

Gain strategies for relaying financial information in accessible and transparent ways

Build connections and strengthen your relationships with other nonprofit leaders
The cost for Road to Resilience is $150 per person. We don't want money to be a barrier to access, so please note any financial need in your application.
Your Financial On-Ramp
In the program launch, you'll meet your cohort and share your goals for the program. We'll discuss the lessons we were taught about money, and how those inherited feelings influence nonprofits. You'll reflect on your organization's current practices, and begin to move towards an abundance mindset.
Best Practices
How do you drive safely on the wide-open road? In this session, we'll review basic finance best practices. You'll also learn from your peers' real experience using these practices. Expect to gain strategies for internal accounting controls, managing restricted funds, and more.
Writing & Reading Financial Statements
Get comfortable assembling and interpreting balance sheets, income statements, forecasts, and cash flow.  We'll also explore which statements and formats are best for different settings.
Budgeting Basics
Budget planning comes but once a year…and is typically a stressful time for financial leaders. Let's reframe budgeting as an imaginative, values-driven process of realistic dreaming. We'll explore different budget planning processes and talk through how to create a supportive, effective timeline. Your next budget season will be less stressful, more focused, and more fun for your whole team!
Common Financial Pitfalls
We'll talk about financial management strategies for avoiding potholes and roadblocks along the way to your vision. Cash flow management, restricted funding, matching funds with needs, and managing AP and AR terms will be up for discussion. Feel free to bring case studies or questions and tap into the collective wisdom of the group.
Telling Your Financial Story
You're a master of numbers, but how do you communicate the facts when the staff or board members start to glaze over? We'll explore ways to tell your financial story, so everyone understands the big picture and their role in it. Invite a board member to this session to help you bring the learning back to your nonprofit.
Celebration
We've been through the good times and the hard times, so let's celebrate our time! Join us for a final in-person* lunch at NEW's offices overlooking the Huron River. Come meet your cohort in person and celebrate our growth together!
*Note, we'll be monitoring and adhering to Washtenaw County and CDC guidelines as we plan here. Stay tuned for more info.
FREQUENTLY ASKED QUESTIONS
What is the 2022 Schedule?
The 2022 Road to Resilience will take place virtually. Each session is schedule on a Thursday afternoon, once a month, from 2:30-4:00pm. The program runs from January to June 2022.
Thursday, January 27th, 2:30pm-4pm – Your Financial On-Ramp
Thursday, February 24th, 2:30pm-4pm – Best Practices
Thursday, March 24th, 2:30pm-4pm – Writing & Reading Financial Statements
Thursday, April 21st, 2:30pm-4pm – Budgeting Basics
Thursday, May 26th, 2:30pm-4pm – Common Financial Pitfalls
Thursday, June 23rd, 2:30pm-4pm – Telling Your Financial Story
Friday, June 24th, 12pm-2pm – Celebration
GET READY FOR THE NEXT ROAD TO RESILIENCE
Get direct updates on future Road to Resilience cohorts