ROAD TO RESILIENCE
Lead
with abundance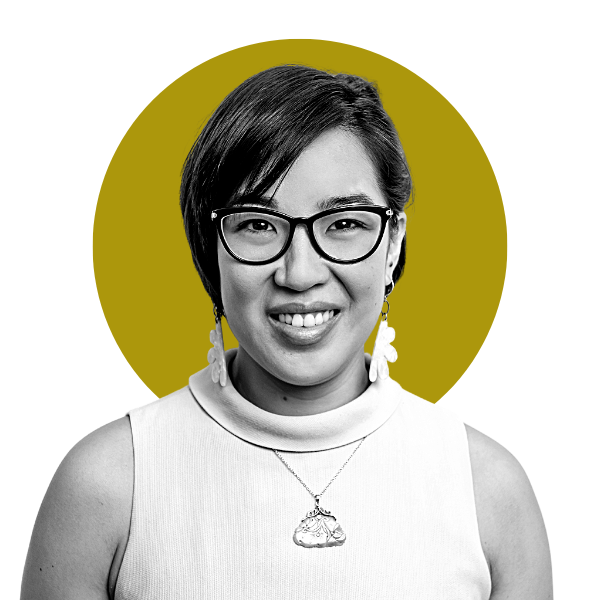 Linda Tam
Chief Financial Officer, NEW
Historically, the nonprofit sector has existed in a starvation cycle. We've competed for funds and operated on shoestring budgets.
What if we reimagine leading with financial abundance and resilience?
Welcome to Road to Resilience, a space where you can gain the financial acumen to lead with confidence. It's been designed especially for "accidental financial leaders," those who have deep "mission knowledge, but less margin expertise. Together, we'll explore finance fundamentals, budgeting, and relaying financial data. All rooted in equity and abundance.
Applications for the 2023 Road to Resilience cohort are now closed. Stay up to date on the next cohort openings by clicking the button below.
Why ROAD TO RESILIENCE and why NEW?
Stronger systems and processes enable leaders to advance their missions. Yet, economic upheaval keeps revealing that our nonprofits' are financially vulnerable. Road to Resilience offers financial leaders with the acumen and abundant mindset nonprofits to thrive.
"For me, the value is that this program brings back to the forefront finances to more top of mind.  I have the systems built and usually don't go to look at them until certain points of the year – budgeting, 990 prep, end of year, etc.  This program reminds me to check in on this work, and budget time to tend to these things."
Jeannette Stawski, AORE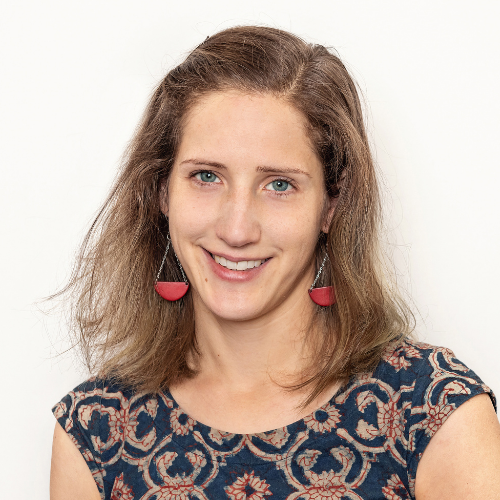 Hillary Watson
Organizational Development Consultant, NEW
THE ROAD TO RESILIENCE EXPERIENCE
Road to Resilience is a collaborative peer-learning experience. Over the course of seven (7) monthly sessions, you'll learn alongside other nonprofit leaders. You'll share your experiences, puzzles, and financial practices. To keep things relevant to the cohort's needs, we'll solicit feedback and adapt the program as we go.
Through this program, you'll:
Learn to recognize your own expertise while advancing your knowledge of nonprofit finance fundamentals

Gain strategies for relaying financial information in accessible and transparent ways

Build and strengthen connections with others navigating their roles as "accidental finance leaders"
Your Financial On-Ramp
Thursday, January 26th, 10:30am – 12pm
*In-person at The NEW Center*
In the program launch, you'll meet your cohort and share your goals for the program. We'll discuss the lessons we were taught about money, and how those inherited feelings influence nonprofits. You'll reflect on your organization's current practices, and begin to move towards an abundance mindset.
Writing & Reading Financial Statements
Thursday, February 23rd, 10:30am – 12pm
Get comfortable assembling and interpreting balance sheets, income statements, forecasts, and cash flow.  We'll also explore which statements and formats are best for different settings.
Budgeting Basics
Thursday, March 23rd, 10:30am – 12pm
Writing a budget can be a stressful time. Let's reframe budgeting as an imaginative, values-driven process of realistic dreaming. We'll explore different budget planning processes and talk through how to create a supportive, effective timeline. Your next budget season will be less stressful, more focused, and more fun for your whole team!
Best Practices
Thursday, April 27th, 10:30am – 12pm
How do you drive safely on the wide-open road? In this session, we'll review basic finance best practices. You'll also learn from your peers' real experience using these practices. Expect to gain strategies for internal accounting controls, managing restricted funds, and more.
Telling Your Financial Story
Thursday, May 25th, 10:30am – 12pm
You're a master of numbers, but how do you communicate the facts when the staff or board members start to glaze over? We'll explore ways to tell your financial story, so everyone understands the big picture and their role in it. Invite a board member to this session to help you bring the learning back to your nonprofit.
Common Financial Pitfalls
Thursday, June 15th, 10:30am – 12pm
We'll talk about financial management strategies for avoiding potholes and roadblocks along the way to your vision. Cash flow management, restricted funding, matching funds with needs, and managing AP and AR terms will be up for discussion. Feel free to bring case studies or questions and tap into the collective wisdom of the group.
Celebration
Friday, June 16th, 12pm – 2pm
We've been through the good times and the hard times, so let's celebrate our time! Join us for a final in-person* lunch at NEW's offices overlooking the Huron River. Come meet your cohort in person and celebrate our growth together!
*Note, we'll be monitoring and adhering to Washtenaw County and CDC guidelines as we plan here. Stay tuned for more info.
FREQUENTLY ASKED QUESTIONS
How do I know if Road to Resilience is right for me and my nonprofit?
Road to Resilience is for accidental financial leaders ready to take their nonprofits down the road to financial resilience.
You're an "accidental financial leader" if:
That you're responsible for one or more elements of your organization's finances. This may be writing budgets, tracking transactions, presenting financial reports, or sharing about how funds are used. Your title might not include the word "finance" – like executive director or operations manager.
You received little to no formal training in nonprofit finance.
If you're ready to gain confidence, insight, and peer support on your journey, this is for you!
How much does Road to Resilience cost?
There are three (3) tiers of participation for Road to Resilience: $250, $500 or $1,000. If accepted to the cohort, NEW will suggest a fee for your participation based on information from your application.
Even if you're concerned about the cost, we encourage you to apply. We will do our absolute best to make it work.
Your ability to pay will in no way affect your application to the program.
We encourage employers to sponsor their staff. If you want a team member to attend, we recommend first reviewing the application criteria. Then it's best to check in with the potential participant on their interest and capacity to engage. After that, ask them to complete the application.
This is your first chance to move from a scarcity mindset to one of abundance. Invest in your team!
How are participants selected?
Applications for the next cohort of Road to Resilience will open on
November 1st, 2022 at 9:00am
until
November 21st at 9:00am
. We can only accept one person per organization.
To join Road to Resilience, you must be:
Open to learning, ready to engage, and willing to be vulnerable.
Ready to grow on your own and as a collective. You must be willing to lean into discussions that challenge the status quo.
Committed to deepening relationships in our community. Participants are expected to fully engage in all sessions to cultivate a shared-learning space.
We'll also consider the diversity of the cohort, with the following in mind:
Your organization's type and location
Your organization's size and operating budget
Your race/ethnicity
Your gender (identity or expression, beyond the binary welcome)
Your age
Your role and leadership experience
What's the schedule for 2023?
Road to Resilience takes place virtually on Zoom. Your cohort will meet monthly – on a Thursday from 10:30am – 12pm – from January to June 2023.
Your Financial On-Ramp
Thursday, January 26th
1030am – 12pm
Writing and Reading Financial Statements
Thursday, February 23rd
10:30am – 12pm
Budgeting Basics
Thursday, March 23rd
10:30am – 12pm
Best Practices
Thursday, April 27th
10:30am – 12pm
Telling Your Financial Story
Thursday, May 25th
10:30am – 12pm
Common Financial Pitfalls
Thursday, June 15th
10:30am – 12pm
Celebration
Friday, June 16th
12:00 – 2:00pm