LEADERSHIP DELI
Lead

with VISION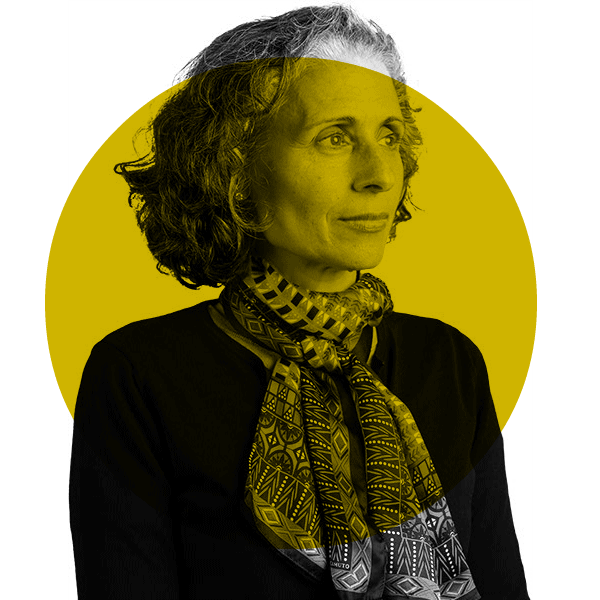 Kate Levin Markel, McGregor Fund
Now is your moment: There has never been a better time for bold, visionary leadership. Few have the radical imagination required to create a better future. Even fewer have the courage to pursue it. But, that doesn't mean you have to go after it alone.
Since 2014, Leadership DELI has helped nearly 300 leaders and 100 organizations improve their impact. This cohort experience creates space for leaders to reflect, hear fresh perspectives, and gain useful tools. Here, you'll find a community to nurture your growth and help you activate your vision.
Applications for Leadership DELI 2022 are now closed. Click the button below to sign up for direct updates on the next cohort.
Why Leadership DELI and why NEW?
Our nonprofit ecosystem is stronger when we share our learnings with each other. We need space to reflect, strengthen, and build skills that help leaders steward their missions. Leadership DELI drives connections between mission-driven leaders who can support each other in realizing their visions.
"Leadership DELI effortlessly connected our organization to the nonprofit world in Washtenaw County and Southeast Michigan. It was a thoughtful and in-depth learning opportunity." 
Riverside Arts Center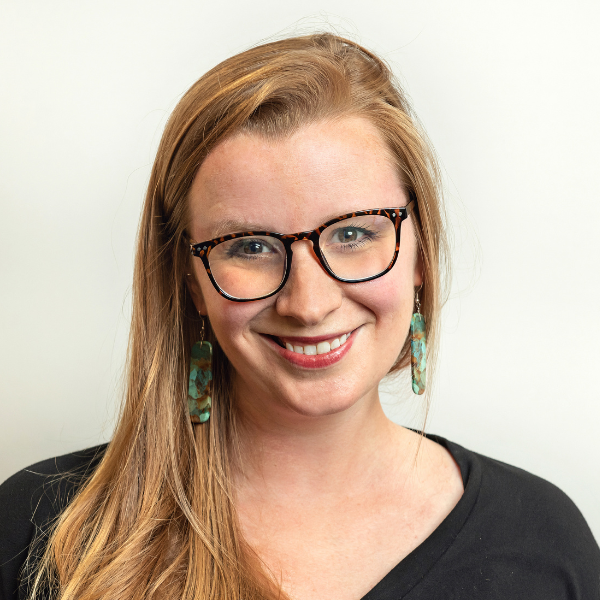 Abbey Davis
Organizational Development Consultant, NEW
THE Leadership DELI EXPERIENCE
Leadership DELI is an active learning experience for nonprofits of all stages and sizes. Across eight (8) three-hour (3-hour) sessions, you'll try out new ideas, tools and concepts and put them to work at your organization.
Along the way, you'll:
Develop a vision for the future and support one another in moving towards these visions.

Gain new tools and knowledge to improve your leadership skills

Strengthen your relationships with other nonprofit leaders and connect to the broader nonprofit ecosystem in Southeast Michigan.
SESSIONS
Visionary leadership takes insight from across the nonprofit ecosystem. Leadership DELI convenes our community's leading experts to share business and leadership lessons with you. Your facilitators include ZingTrain, Henry Ford Learning Institute, and the University of
Kick-Off and Soul Care
Friday, February 17th, 9am – 12pm
In this engaging and fun session, you'll meet the rest of your cohort. Together, you'll solidify your aspirations and objectives for the program, and get a sense of what's to come.
Strong leaders are self-aware and centered. We'll start by thinking through how we care for ourselves as leaders. Then, we'll explore how we cultivate an ethic of compassion and human wholeness in our teams. Together, we'll examine what's most important in our work and how we accomplish it.
Led by NEW
Visioning
Friday, March 3rd, 9am – 12pm
Doesn't it just make sense that if you know where you want to end up, it will be easier to figure out how to get there? We think so too, which is why we are such proponents of visioning. Our approach applies on any scale—from articulating the future of your organization in 20 years to figuring out a successful marketing campaign. Get inspired, and then get going!
Led by ZingTrain
Creating Cultures of Belonging
Friday, March 17th, 9am – 12pm
Important, complex questions lie before today's leaders. How can we unlock the potential and possibility needed to radically transform our communities? How can we honor the ecosystem and the whole? How can we design and act in ways that bend the long arc of history towards balance and harmony? As leaders, we're all being called to higher ground. We must help each other, and those we work alongside, to heal from collective harm. 
In this session, we'll explore principles and practices for cultivating cultures of learning and courageous leadership. Please note that this session will require pre-reading.
Led by NEW
Bottom-Line Change
Friday, April 14th, 9am – 12pm
Whether you love it or don't, you probably agree that change is challenging. Creating it. Having it "done to" you. Making it stick. Helping it work. After learning that there will always be change to deal with, Zingerman's came up with a recipe – Bottom Line Change® – that they use to roll out all organizational changes, from moving the office printer to opening a new business. Learn the recipe for making change a lot less stressful for all involved and a lot more likely to stick and, best of all, for getting people in the organization rooting for its success!
Led by ZingTrain
Positive Leadership
Friday, April 28th, 9am – 12pm
Most organizations operate in a deficit mindset—trying to reduce the bad that exists. In this session we'll focus on and enhance the good at your workplace. We'll draw on the science to help you understand the value of a positive mindset and provide several concrete practices for bringing out the best in your team.
Led by University of Michigan Center for Positive Organizations
Building Empathy Through Design Thinking
Friday, May 12th, 9am – 12pm
The search for transformational solutions requires us to creatively engage with clients and other stakeholders. In this session, Henry Ford Learning Institute shares their expertise in human-centered design (Design Thinking), a collection of methods that allow us to reframe problems and act on them. You'll learn to approach problems and relationships with new perspectives and build deeper empathy for your team, organization, communities and/or clients.
Led by Henry Ford Learning Institute
Communicating Your Vision
Friday, May 26th, 9am – 12pm
Throughout Leadership DELI, you'll be encouraged to develop and refine your vision for the future. This final session will include an opportunity to share your vision with fellow cohort members, and to engage in dialogue around what it means to hold this vision, and where you are heading as a leader, as you move toward this vision.
Led by NEW
Celebration
Friday, June 9th, 9am – 12pm
We've been through the good times and the hard times, so let's celebrate our time! Join us for a final time to enjoy good food together as we reflect on our journey and celebrate!
Led by NEW
FREQUENTLY ASKED QUESTIONS
How do I know if Leadership DELI is right for me and my nonprofit?
Leadership DELI is open to nonprofit leaders from across SE Michigan. "Leader,"however, is a loose term. If you have influence and a vision for a just and thriving society, you're welcome here. If you're ready for the inspiration, community, tools and knowledge to make that vision real, this program is for you.
Your nonprofit is invited to send up to two (2) team members to join in Leadership DELI. Prior experience has taught us that this is one of the best ways to impact institutional change. 
You can do more than pass on management best-practices. Invest in your team!
How much does Leadership DELI cost?
The cost of participation per organization ranges from $500 to $2,000. We offer fees on a sliding scale based on your nonprofit's annual operating budget.
Even if you are concerned about the cost, we encourage you to apply. We will do our absolute best to make it work.
Your ability to pay will in no way affect your application to the program.
We encourage employers to sponsor their staff. Prior experience has taught us that this is one of the best ways to impact institutional change. If you want to sponsor your team, we recommend first reviewing the application criteria. Then it's best to check in with both members on their interest and capacity to engage. After that, ask them to complete the applications.
You can offer more than "best practices" in management. Invest in your team!
How are participants selected?
Applications for the next cohort of Leadership DELI will open on January 5th, 2023 at 9:00am. Applications are a two (2) step process.
Step 1: Complete the Organizational Interest Form. Here, you'll share information about your nonprofit. Each organization can have up to two (2) team members participate in Leadership DELI. You'll need to provide the contact information for your team's applicants at this time.
Step 2: Complete the Individual Application by January 23rd at 8:00am. Your team's applicants will each receive a direct link to this application. In this form, you'll share more about yourself and your specific interest in Leadership DELI.
Decisions: Communicated on or around Monday, January 30th.
To join Leadership DELI, you and your organization must be:
Open to learning, ready to engage, and willing to be vulnerable.
Ready to grow on your own and as a collective. You must and be willing to lean into discussions that challenge the status quo.
Committed to deepening relationships in our community. Participants are expected to fully engage in all sessions to cultivate a shared-learning space.
The selection committee aims to build a diverse cohort of leaders from across SE Michigan. To do so, we'll also consider the following:
Your organization's type and location
Your organization's size and operating budget
Your race/ethnicity
Your gender (identity or expression, beyond the binary welcome)
Your age
Your role and leadership experience
What's the schedule for 2023?
All sessions listed below are required for participants to attend, unless otherwise noted. Sessions will take place  in person in Washtenaw County from 9:00am – 12:00pm. After each session, participants are encouraged to enjoy a catered lunch with the cohort from 12:00pm – 1:00pm.
We will monitor and adhere to Washtenaw County and CDC guidelines related to COVID-19 for all in person gatherings. 
Kick-Off and Soul Care
Friday, February 17th
9am – 1pm
Leadership DELI Social (Optional)
Friday, February 24th
5:30pm – 7:30pm
Visioning
Friday, March 3rd
9am – 1pm
Creating Cultures of Belonging
Friday, March 17th
9am – 1pm
Bottom-Line Change
Friday, April 14th
9am – 1pm
Positive Leadership
Friday, April 28th
9am – 1pm
Building Empathy Through Design Thinking
Friday, May 12th
9am – 1pm
Communicating Your Vision
Friday, May 26th
9am – 1pm
Celebration
Friday, June 9th
9am – 12pm
GET READY FOR THE NEXT LEADERSHIP DELI
Let us know you're interested in the next Leadership DELI cohort to receive direct updates!