FISCAL SPONSORSHIP
transforming

 collaborations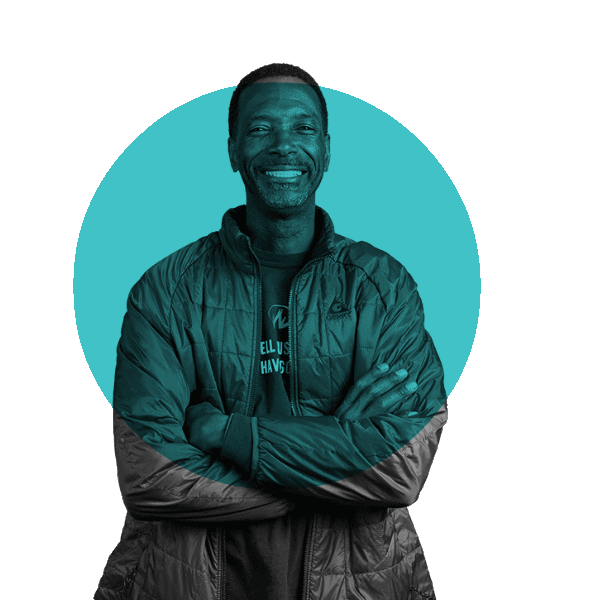 We know innovation and creativity abound in our communities. Sometimes, though, the hurdles of establishing a nonprofit can keep powerful projects from taking off. We're here to help with that.
NEW's Fiscal Sponsorship Program allows people with great ideas, energy and vision to make change more quickly. You focus on what you do best, while leaning on NEW's nonprofit status and back-end support.
Melvin Parson, We the People Opportunity Center
"As an emerging organization, working with NEW has been invaluable. It has given us the freedom to put our effort towards our core initiatives knowing that our financial management is in good hands."
Tamara Tucker-Ibarisha
Co-Founder, Black Men Read
The benefits of fiscal sponsorship 
When your project is under NEW's umbrella, you can accept donations, apply for funding and start serving the community without the IRS paperwork necessary for a 501(c)3 organization. With this support, you can test out your programs and take your time deciding how best to structure your work. As a fiscal sponsor, NEW is here to provide assistance until you achieve your mission, or, when you're ready, to help you spin off into your own stand-alone nonprofit or other entity.
Put our infrastructure and expertise to work for your innovative projects.
Let's start building a more just and thriving society, together.
Ready to take the next step?
plan your application
Before you reach out, be sure that you can answer the following questions:
How does your project align with NEW's Mission and Vision?

How do you hope to benefit from NEW's leadership training and strategic and financial support?

What are your long-term vision and goals? How do you hope NEW can help get you there?

Who's leading your team right now? Why are they the right folks for this work?
 We've designed a template to help you plan your project as part of applying for fiscal sponsorship with NEW.
Start The conversation
Before you apply, let's talk, so we can understand your work and how we can help.
The fiscal sponsorship relationship is a complex and rewarding one. Like every NEW collaboration, it's tailored to your mission.
Interested applicants should schedule a conversation with our Finance team before submitting an application. It will give you a clear picture of what we can offer and help you put together the strongest application possible.
FISCAL SPONSORSHIP: A BALANCED VIEW
Understand the pros and cons with Nonprofit Quarterly
Fiscal Sponsorship for Nonprofits
An overview by the National Council of Nonprofits
NEW's Fiscal Sponsorship Programs
Learn more about how your project can benefit from sponsorship with NEW