Abbey Davis
(she/her/hers)
ORGANIZATIONAL DEVELOPMENT CONSULTANT
As an Organizational Development Consultant, Abbey dedicates herself to supporting the people and nonprofits who are creating the communities we envision. She is passionate about fostering inclusion, and leveraging talent across the nonprofit sector. Having joined NEW in 2021, Abbey brings experience as program director of a global nonprofit with her to the team. She is also actively involved with several local organizations, including the Ann Arbor Y, and Washtenaw Alliance for Children and Youth.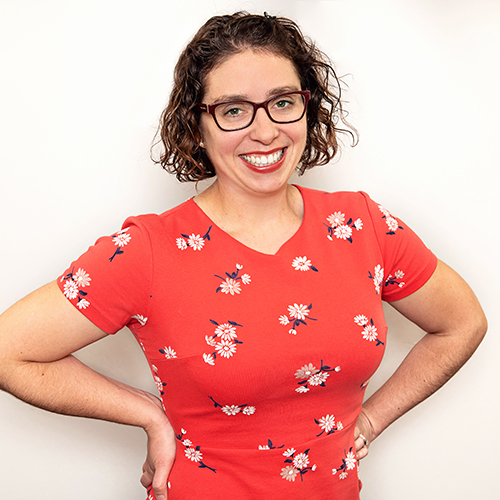 Abby Wilfong
(she/her/hers)
FINANCE ASSOCIATE
Simply put, Abby stewards the flow of NEW's resources. As Finance Associate, she invoices our clients and makes sure our partners get paid. When she joined NEW in 2019, Abby brought experience in nonprofit finance and in social enterprise. She also had a BS in Health Sciences from the University of Cincinnati, and a certificate in Accounting for Business from Washtenaw Community College. Active in our communities, Abby has put in over 1000 volunteer hours for nonprofits across SE Michigan.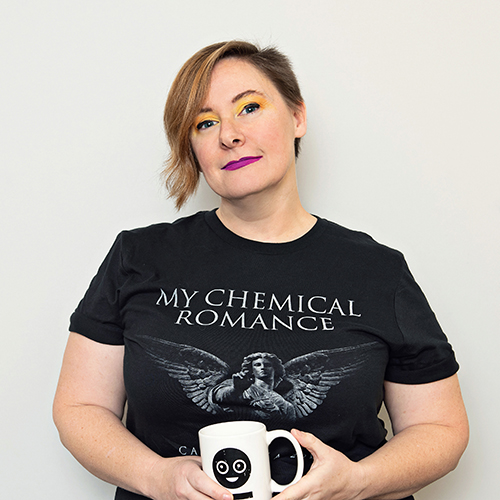 Allison Morris
(they/them/theirs)
FINANCE MANAGER
As Finance Manager, Allison manages NEW's nonprofit bookkeeping service and consults on finance. Working with a variety of nonprofits allows them to make connections and to share solutions. Before joining us in 2017, they spent two decades in various nonprofit roles (including bookkeeping). Allison has also been a line cook, a cooking teacher, a music promoter, and a bookseller. They give back by serving on nonprofit boards working at the intersection of culture and community.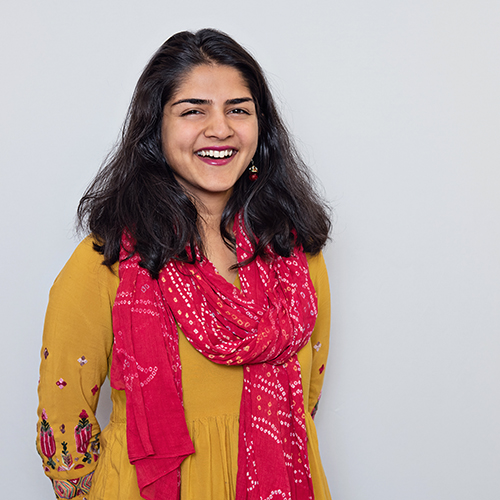 Ananya Mayukha
(she/her/hers)
PROGRAM MANAGER
If you want to learn more about NEW's learning communities, Ananya is the person to talk to. She's instrumental in bringing Leadership DELI and Champions for Change cohorts together. Ananya began working with NEW as a volunteer in May 2019, and began work as full-time staff member later that year. Her favorite part of work is getting to meet and know people, deepening her sense of community. While fascinated by connection, Ananya also brings a reverence for silence and listening into every space.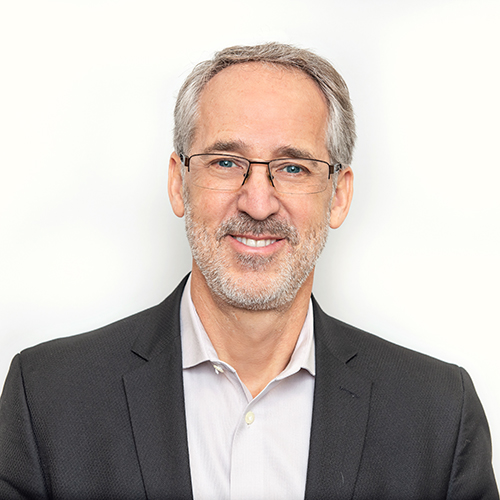 Ben Williams
(he/him/his)
CHIEF FINANCIAL OFFICER
NEW's CFO, Ben Williams, provides financial and strategic leadership to NEW and our peer clients. He is versed in basically every and all things finance (we literally can't list them all here). He brings decades of experience leading finance and strategy teams from his 25+ year career at Ford Motor Company. More recently, he has built skill in supporting start-up ventures as interim CFO. Outside of work, Ben loves back-country skiing, and bonfire nights with his wife, kids, and guitar.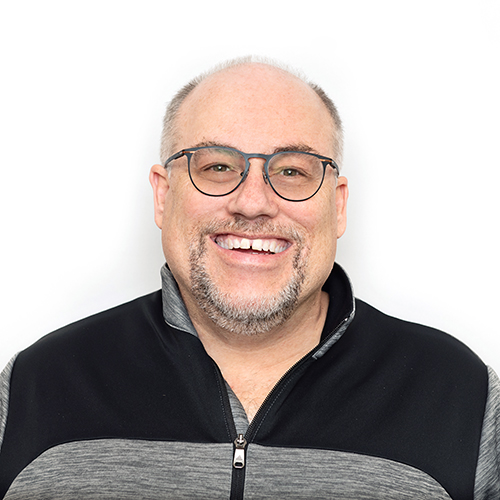 Brent Sitterley
(he/him/his)
SYSTEM ADMINISTRATOR
Brent offers technical support to NEW's nonprofit clients as a System Administrator. He helps resolve computer issues remotely through the helpdesk, and travels on-site when needed. Interestingly, Brent has a Bachelor's degree in Political Science from Eastern Michigan University. His certificates in Computer Hardware/Operating System Software and Networking from Washtenaw Community College get more use, though. When he joined NEW in 2018, Brent brought 17 years of tech support experience to the team.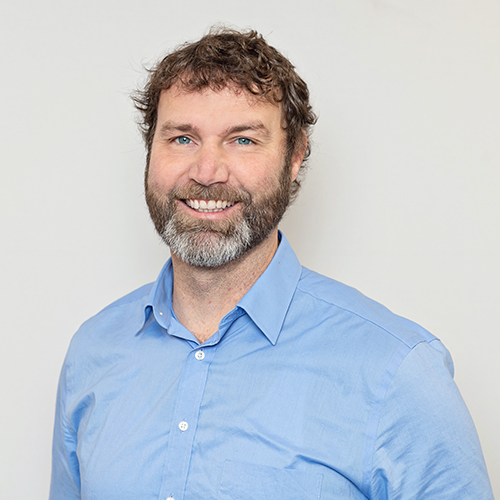 Bryon Daley
(he/him/his)
IT DIRECTOR
As IT Director, Bryon works with our clients to match them with technology solutions that meet or exceed their needs. A proactive problem solver, he leads annual IT assessments with clients to identify issues early. A key aspect of this is planning ahead, and developing a plan to achieve long-term goals. When a tech issue arises, Bryon works with his team to deliver exceptional service, every time. One of the longest-serving members of our team, Bryon is the embodiment of dedication.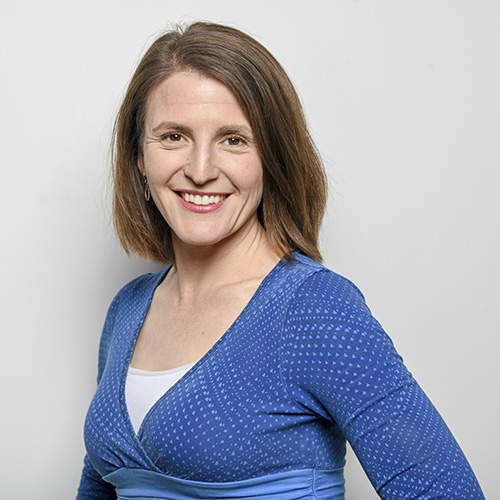 Carrie Hammerman
(she/her/hers)
ORGANIZATIONAL DEVELOPMENT DIRECTOR
Carrie, our Organizational Development Director, has been working alongside our peers since 2014. Carrie spent 15 years prior in the nonprofit and public sectors as a program manager and policy analyst. She uses her background in evaluation, research, and engagement for the benefit of our clients and cohorts. Carrie takes great joy in exploring the "why" behind our nonprofits' missions and values. She's also passionate about charting a strategic direction to realize your nonprofit's vision.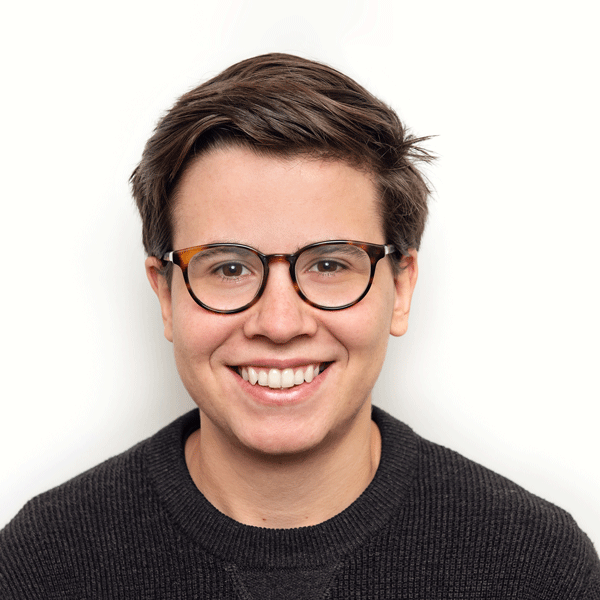 FLAVIO DI STEFANO
(he/him/his)
BUILDING MANAGER
Our Building Coordinator, Flavio manages all things related to NEW's physical space – The NEW Center. This includes conference room rentals, leasing office space, managing tenant relationships, and building maintenance. Originally from Milan, Italy, Flavio moved to the mitten in 2013. Before joining us in 2020, he gained experience in event planning and community engagement. In his free time, he enjoys playing board games, attempting and failing at rollerblading jumps, and camping and hiking.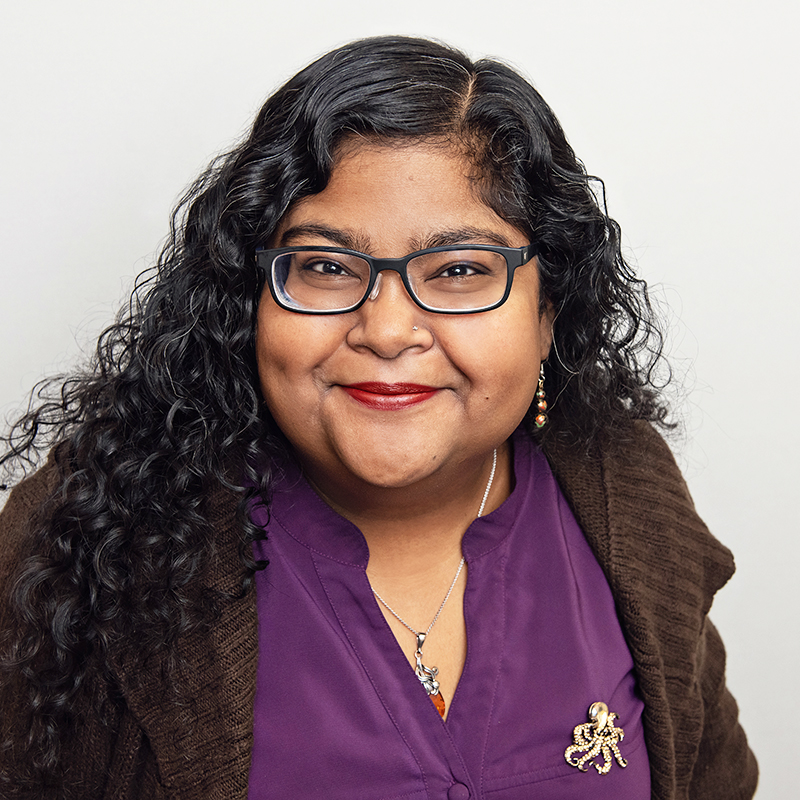 HAMIDA BHAGIRATHY
(she/her/hers)
CONSULTANT
Hamida is an Organizational Development Consultant experienced in intergroup dialogue, and facilitating conversations on equity and inclusion. She's passionate about building capacity in ways that uplift lived-experiences, social justice, and a sense of belonging. She's a University of Michigan alum and holds an M.A. in Diversity and Social Justice in Higher Education. When not working, Hamida enjoys cooking, writing, and trying out new things. Ask her about her current project!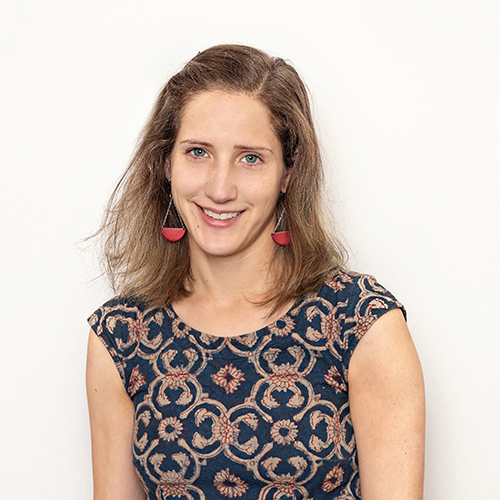 Hillary Watson
(she/her/hers)
PROGRAM CONSULTANT
As part of our Organizational Development team, Hillary works as a facilitator and trainer. Central to her philosophy is the belief that our work is only as good as the space we create for it to flourish. Her specialty is creating space to hold hard conversations, especially in strategic vision, organizational priorities, racial equity, and values. When she joined NEW in 2018, Hillary brought a Bachelor's degree from Goshen College (Indiana), and a Master's of Divinity from Emory University (Georgia).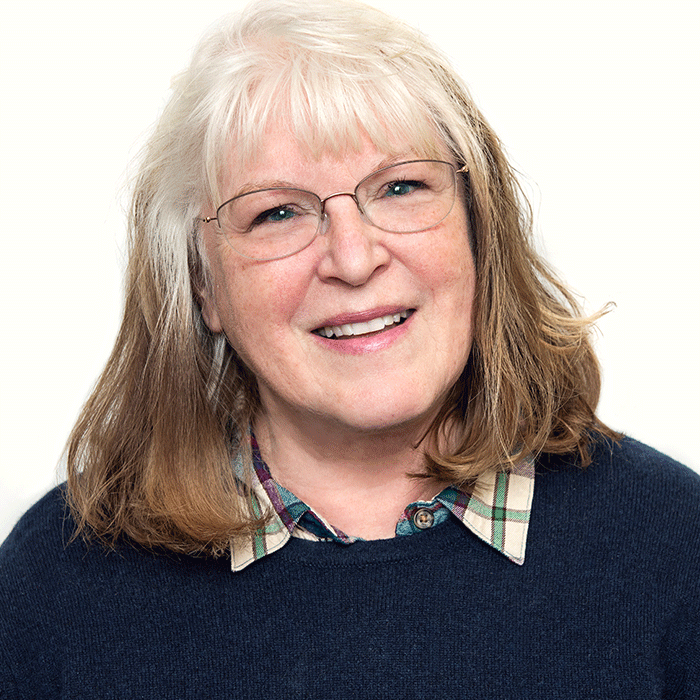 Judy Nimer Muhn
(she/her/hers)
ORGANIZATIONAL DEVELOPMENT SPECIALIST
When Judy joined NEW in 2017, she brought over 30 years of nonprofit experience to our team. She's held executive roles in Girl Scouting, United Way, and American Red Cross. She's also served in interim CEO roles for nonprofits in crisis. As an Organizational Development Specialist, Judy helps our peer leaders make progress towards their goals. She is also a professor in the MPA-Nonprofit Management and Nonprofit Management Certificate programs at Oakland University.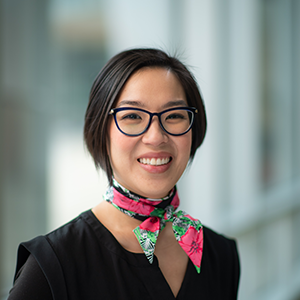 Linda Tam

(she/her/hers)
CHIEF FINANCIAL OFFICER
As NEW's Chief Financial Officer, Linda provides the narrative behind the number and breaks down the mystery/secrecy surrounding money. Her major aim is to make financial information more accessible. In her prior nonprofit experience, she has managed the full vertical of finance and accounting responsibilities. Beyond the numbers, Linda is also engaged in our work to advance social and racial justice. She also adds an international perspective; Linda was born, and grew up, in Brisbane, Australia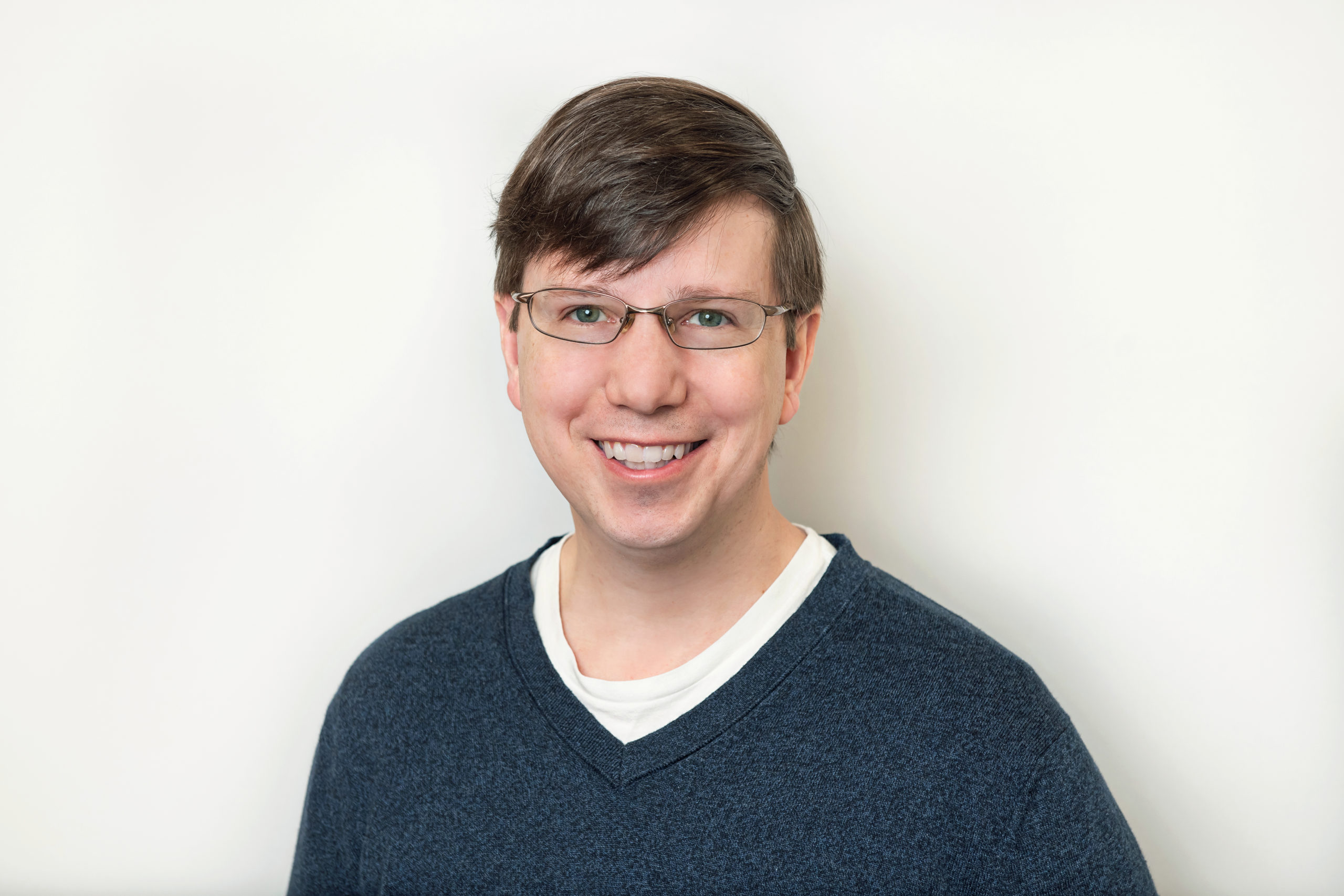 Matt LaPalm
(he/him/his)
HELPDESK / SYSTEM ADMINISTRATOR
Matt joined NEW in January 2021 after 15 years of running his own technology consulting company. Over the course of his career, he has worked with both nonprofit and for profit companies all over southeast Michigan. What stays the same is his dedication to service and his desire for excellent technical systems for his customers. In his free time, he loves to travel across the United States and find beautiful places to hike.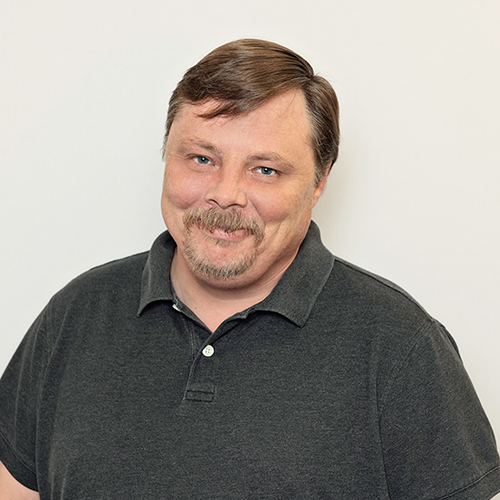 Mikel Mills
(he/him/his)
SYSTEM ADMINISTRATOR
Mikel works hard for NEW's many IT clients as an npServ System Administrator. When your computer starts acting up, Mikel is one of the folks working to get it fixed. This work can sometimes be done remotely, but often takes him on-site. Coming onboard in 2019, he brought 15 years of IT-related experience in software and internet support to the team. Mikel currently lives in Westland with his girlfriend and their kids.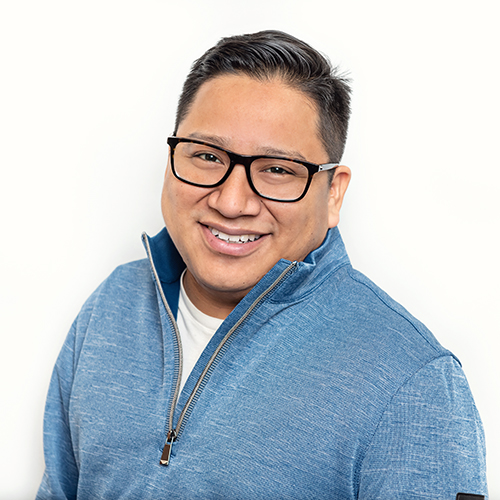 Nathan Flanders
(he/him/his)
SENIOR SYSTEMS ADMINISTRATOR
As Senior IT Systems Administrator, Nathan handles second tier technical support to clients. He also collaborates with our IT Director and Helpdesk Manager to coordinate long-term client projects. This can include data migrations to cloud services and system-wide updates. Since joining NEW in 2017, Nathan has brought a unique blend of creativity and precision to his work. At the University of Michigan, he earned a Bachelor's degree in Jazz Studies with a minor in Earth Sciences.
Odia Kaba
(she/her/hers)
FINANCE ASSISTANT
In her role as Finance Assistant, Odia takes on bookkeeping services for our peer nonprofits. She assists our Finance Manager with processing transaction information, preparing monthly reconciliations, and preparing monthly financial reports. An undergraduate student at Eastern Michigan University, Odia first joined our team in 2020 as an intern before coming onto staff in 2021. In her spare time, Odia enjoys reading, traveling, and creative projects. (Check out her Etsy Shop: Aido Studio!)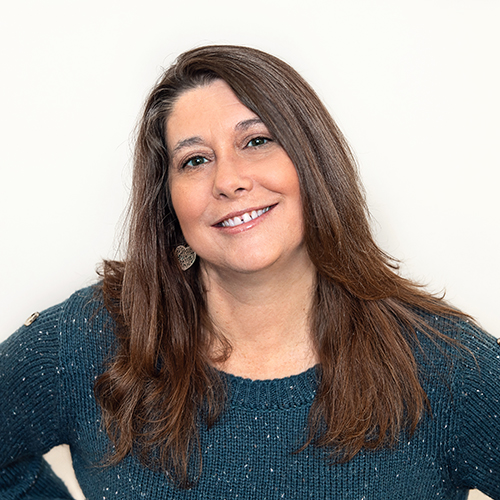 Terri McKinnon
(she/her/hers)
HELPDESK MANAGER
Terri McKinnon, Helpdesk Manager, has been a rock of support to NEW's IT clients since 2013. In her work, Terri collaborates to deploy technologies, manage projects, and offer technical user support. Before joining the NEW team, Terri worked in the aviation fuel industry as an Accounting Supervisor. She is also actively engaged in community organizing and serves on several Boards. Her roles include Vice Chair of the Jackson County Democratic Committee and Treasurer of the Jackson Pride Center.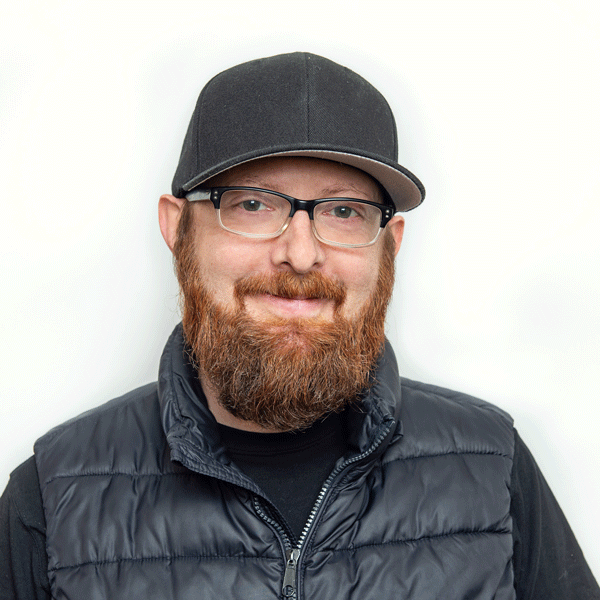 TREVOR STONE
(he/him/his)
COMMUNITY BUILDER
As Community Builder, Trevor's work centers on bringing people together. He consults on community engagement, relationship building, and making connections between stakeholders. Trevor loves assembling people to network, hive mind, and co-author social responses. As a social sculptor, he strengthens the fabric of communities through creative and civic programming. Before joining NEW in 2020, he spent 20 years providing nonprofits with vision, leadership, and community development.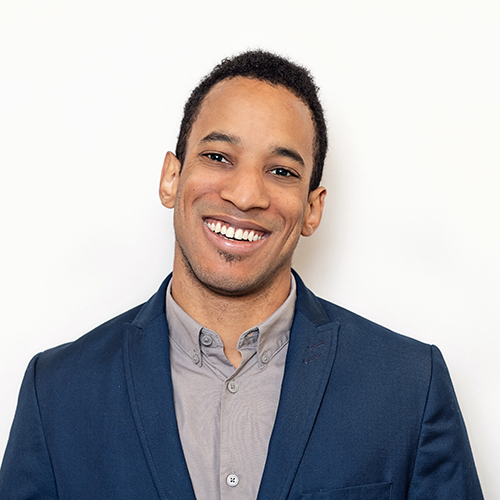 Will Jones III
(he/him/his)
RELATIONSHIP MANAGER
As Relationship Manager, Will is our chief fundraiser and communications strategist. His work focuses on sharing stories and connecting communities to our work. A writer and creative, Will loves using his creativity to bring folks deeper into our community. When he's not writing grants or publishing our newsletter, Will also loves hosting community events. Committed to his community, Will also works at Black Men Read and volunteers for a local dog rescue. He joined NEW as Program Coordinator in 2018.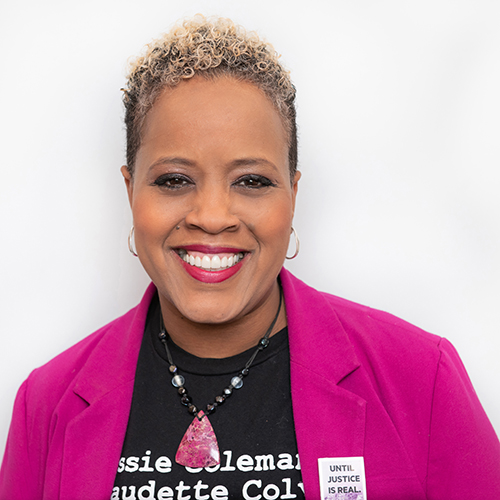 Yodit Mesfin Johnson
(she/her/hers)
PRESIDENT AND CHIEF EXECUTIVE OFFICER
As President & CEO, Yodit stewards our bold vision, strategic direction and overall operations. She first joined NEW as a consultant in 2008, served as Chief Operating Officer and Vice President of Strategy from 2016 to 2019, and became CEO in 2020. For her son, Yodit founded Black Men Read, a nonprofit that disrupts harmful narratives and uplifts the creativity of Black communities. She also proudly serves on the boards of the United Way of Washtenaw County and We the People Opportunity Center.