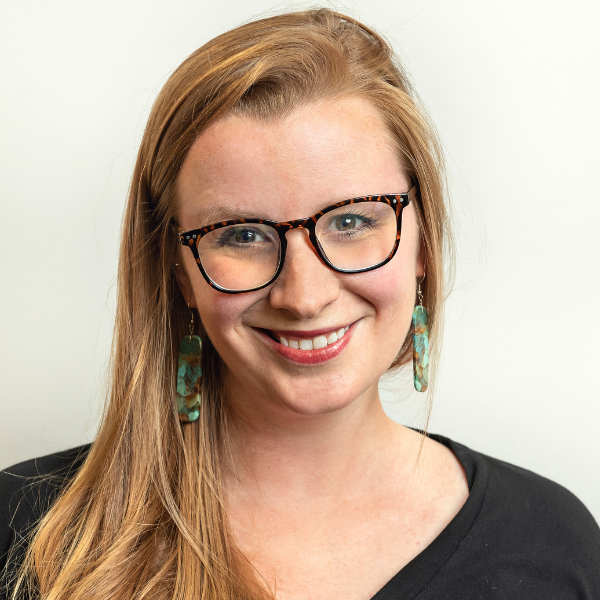 Abbey Davis
(she/her/hers)
ORGANIZATIONAL DEVELOPMENT CONSULTANT
As an Organizational Development Consultant, Abbey dedicates herself to supporting the people and nonprofits who are creating the communities we envision. She is passionate about fostering inclusion, and leveraging talent across the nonprofit sector. Having joined NEW in 2021, Abbey brings experience as program director of a global nonprofit with her to the team. She is also actively involved with several local organizations, including the Ann Arbor Y, and Washtenaw Alliance for Children and Youth.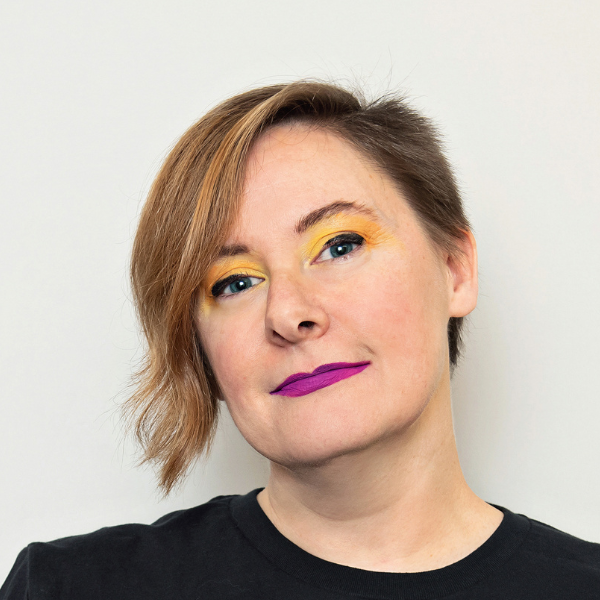 Allison Morris
(they/them/theirs)
FINANCIAL CONSULTANT
As a Financial Consultant, Allison manages NEW's nonprofit bookkeeping service and consults on finance. Working with a variety of nonprofits allows them to make connections and to share solutions. Before joining us in 2017, they spent two decades in various nonprofit roles (including bookkeeping). Allison has also been a line cook, a cooking teacher, a music promoter, and a bookseller. They give back by serving on nonprofit boards working at the intersection of culture and community.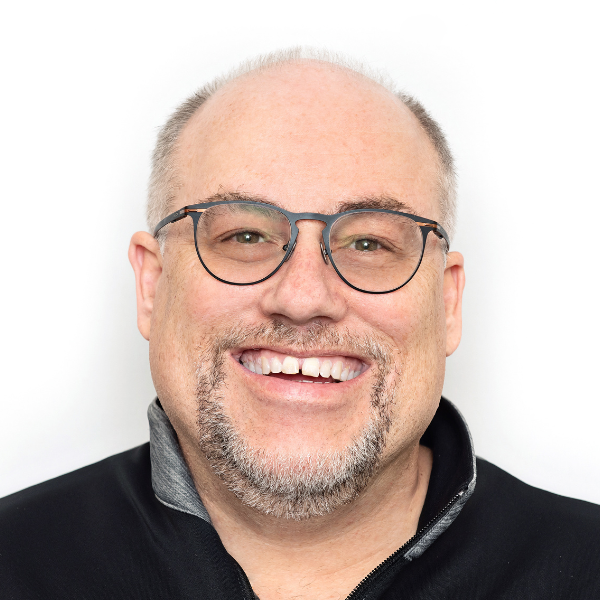 Brent Sitterley
(he/him/his)
LEAD SYSTEM/HELPDESK ADMINISTRATOR
Brent offers technical support to NEW's nonprofit clients as a System Administrator. He helps resolve computer issues remotely through the helpdesk, and travels on-site when needed. Interestingly, Brent has a Bachelor's degree in Political Science from Eastern Michigan University. His certificates in Computer Hardware/Operating System Software and Networking from Washtenaw Community College get more use, though. When he joined NEW in 2018, Brent brought 17 years of tech support experience to the team.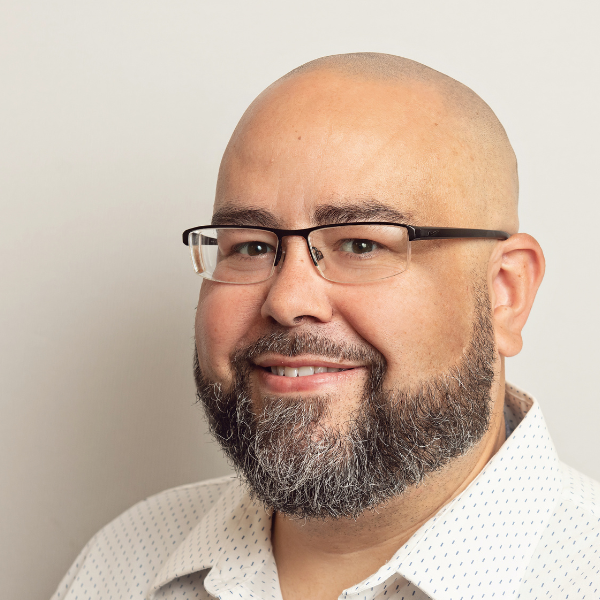 Brian Frederick
(he/him/his)
IT MANAGED SERVICES MANAGER/CONSULTANT
Brian, our IT Managed Services Manager (and Consultant), is an organized IT professional. He has about a decade of experience in the field, with previous roles in supporting MSP helpdesks. He's cool under pressure and enjoys helping others through challenges – perfect traits for his role. At NEW, he's excited to work with a diverse group of people, both on our team and in the community. Originally from Indianapolis, IN, Brian lives in Tecumseh and has called Michigan home for two (2) decades.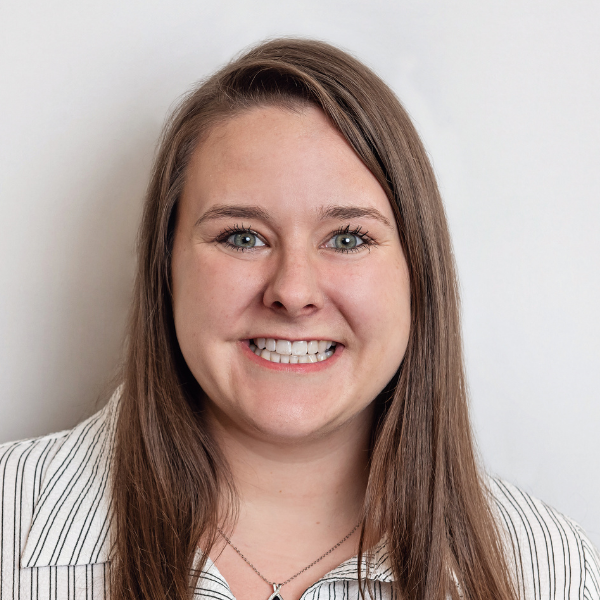 CARLY FRIEDRICH
(she/her/hers)
PROGRAM MANAGER
As Programs Manager, Carly helps support the planning and implementation of NEW's various programs and learning communities (i.e. Leadership DELI, Champions for Change, etc.). She brings a background in Restorative Practices and Conflict Resolution to her work, and is excited to explore the ways these approaches can advance capacity and community building. Raised in the Twin Cities area of Minnesota, Carly moved to Michigan to attend the University of Michigan, where she received a Bachelor of Arts in Psychology.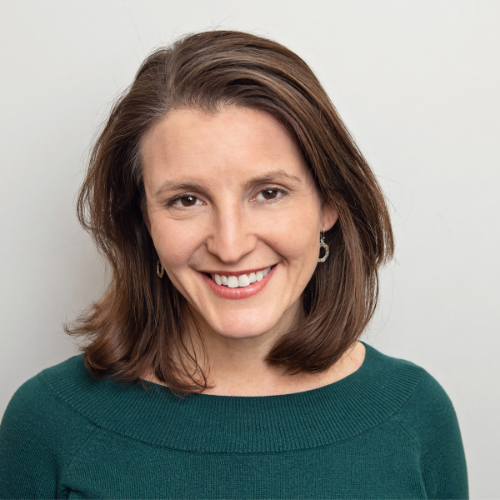 Carrie Hammerman
(she/her/hers)
CHIEF STRATEGY & OPERATIONS OFFICER
Carrie, our Chief Strategy & Operations Officer, guides the data-driven and equity-centered approach to NEW's work. She helps manage the cycle of planning, analyzing, learning, and adapting across our programs and services. Before joining NEW, Carrie spent 15 years in the nonprofit and public sectors. She joined NEW in 2014, and has served as a Consultant and Organizational Development Director. Now, she uses her background in strategy, evaluation, and organizational development to benefit our clients and cohorts.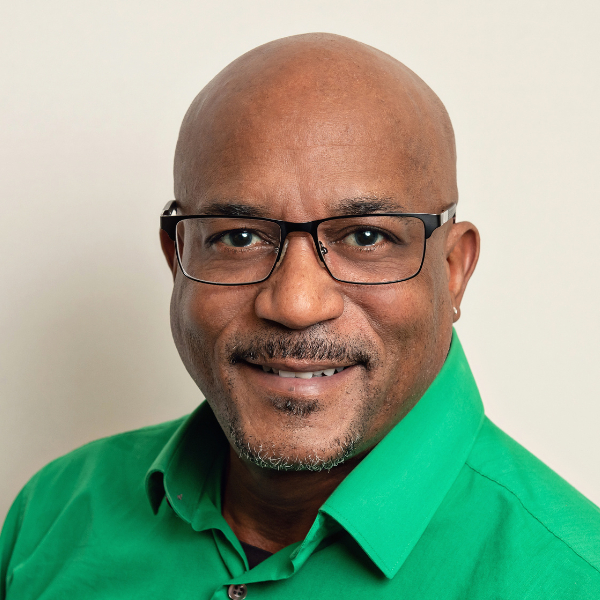 Curtis Mitchell
(he/him/his)
SYSTEM/HELPDESK ADMINISTRATOR
Curtis, an IT Systems Administrator, enjoys resolving people's technical problems, especially if he's learning or discovering something new. He brings over 15 years of IT experience to our team. He got his Associate's degree in Network Administration from Mott Community College, where he later worked as an IT Specialist for Faculty and Staff. Curtis also joined NEW with experience working for a nonprofit focused on affordable housing and ending homelessness. In his free time, Curtis likes golfing and spending time with friends and family.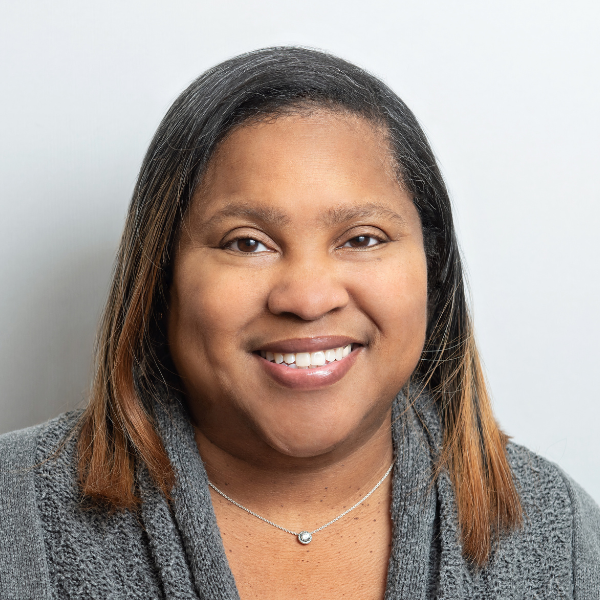 Erica Rodriguez
(she/her/hers)
SENIOR SYSTEM ADMINISTRATOR/CONSULTANT
Erica, one of our Senior Systems Administrators & Consultants, joined NEW in 2022 with over 20 (twenty) years of IT experience. She has worked in the IT departments of Trinity Health at St. Mary Mercy Hospital and Vista Maria. She's also credentialed; Erica has both Bachelor's and Master's degrees in Computer Information Systems. Erica was born and raised in Belleville, MI where she currently lives with her two kids. When she's not working, Erica is involved with her church – Romulus Community Baptist Church – or focusing on her cake business!
FLAVIO DI STEFANO
(he/him/his)
IMPACT CONSULTANT
Our Impact Consultant, Flavio, helps cultivate a data-driven and equity-based culture at NEW. His work focuses on measuring impact and returning learning to our community. In these ways, Flavio helps increase the use of data in decision-making across our sector. Flavio is a practicing social worker, and approaches this work with human-centered solutions. In his free time, he enjoys playing board games, attempting (and failing) at rollerblading jumps, and camping and hiking.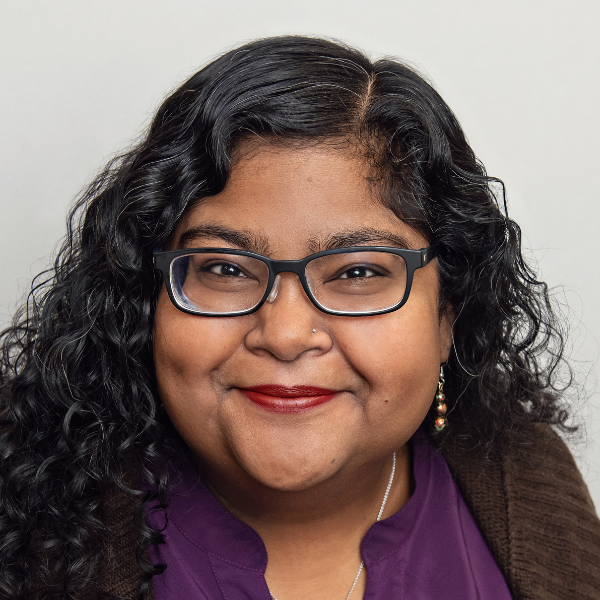 HAMIDA BHAGIRATHY
(she/her/hers)
DIRECTOR OF LEARNING COMMUNITIES
Our Director of Learning Communities, Hamida, is experienced in intergroup dialogue, and facilitating conversations on equity and inclusion. She's passionate about building capacity in ways that uplift lived-experiences, social justice, and a sense of belonging. She's a University of Michigan alum and holds an M.A. in Diversity and Social Justice in Higher Education. When not working, Hamida enjoys cooking, writing, and trying out new things. Ask her about her current project!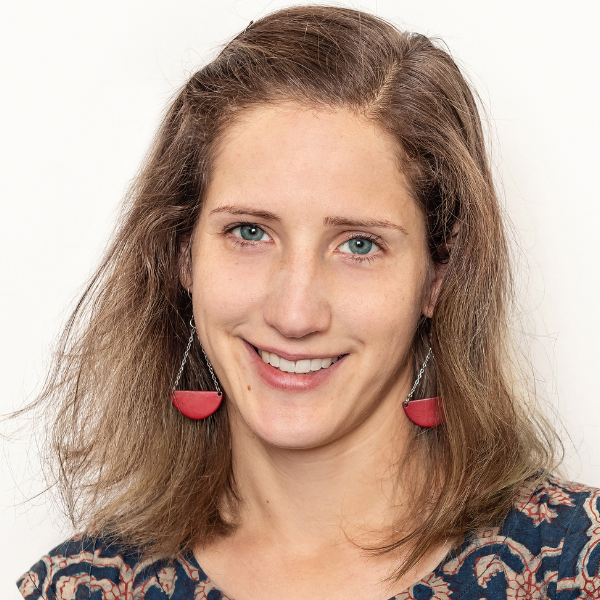 Hillary Watson
(she/her/hers)
ORGANIZATIONAL DEVELOPMENT CONSULTANT
As part of our Organizational Development team, Hillary works as a facilitator and trainer. Central to her philosophy is the belief that our work is only as good as the space we create for it to flourish. Her specialty is creating space to hold hard conversations, especially in strategic vision, organizational priorities, racial equity, and values. When she joined NEW in 2018, Hillary brought a Bachelor's degree from Goshen College (Indiana), and a Master's of Divinity from Emory University (Georgia).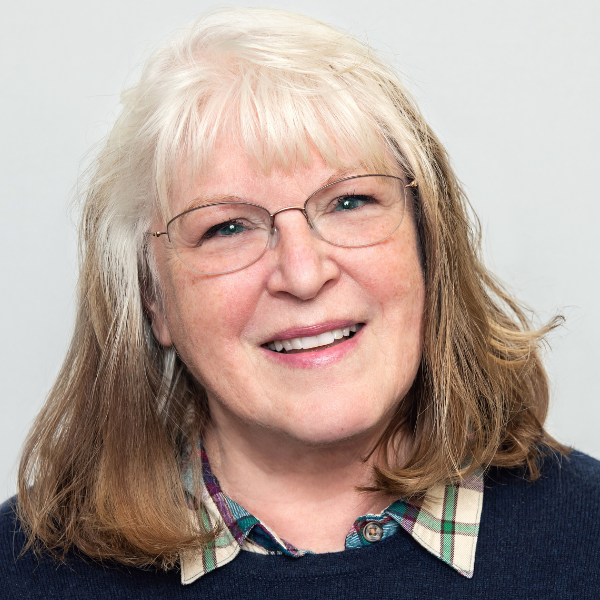 Judy Nimer Muhn
(she/her/hers)
ORGANIZATIONAL DEVELOPMENT CONSULTANT
When Judy joined NEW in 2017, she brought over 30 years of nonprofit experience to our team. She's held executive roles in Girl Scouting, United Way, and American Red Cross. She's also served in interim CEO roles for nonprofits in crisis. As an Organizational Development Specialist, Judy helps our peer leaders make progress towards their goals. She is also a professor in the MPA-Nonprofit Management and Nonprofit Management Certificate programs at Oakland University.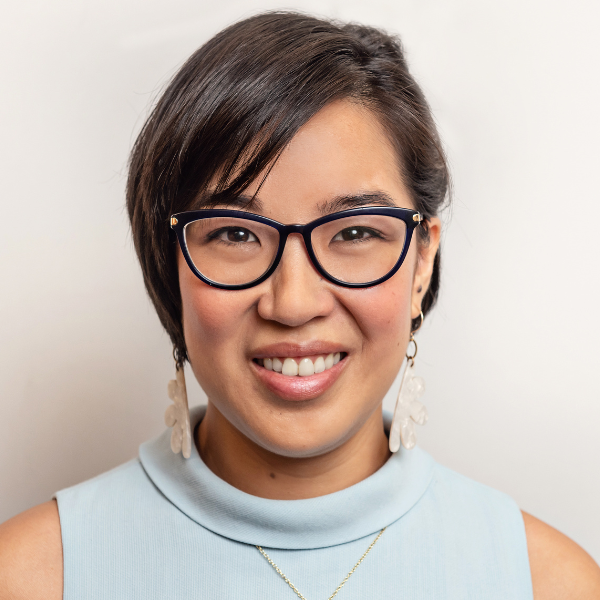 Linda Tam

(she/her/hers)
CHIEF FINANCIAL OFFICER
As NEW's Chief Financial Officer, Linda provides the narrative behind the number and breaks down the mystery/secrecy surrounding money. Her major aim is to make financial information more accessible. In her prior nonprofit experience, she has managed the full vertical of finance and accounting responsibilities. Beyond the numbers, Linda is also engaged in our work to advance social and racial justice. She also adds an international perspective; Linda was born, and grew up, in Brisbane, Australia.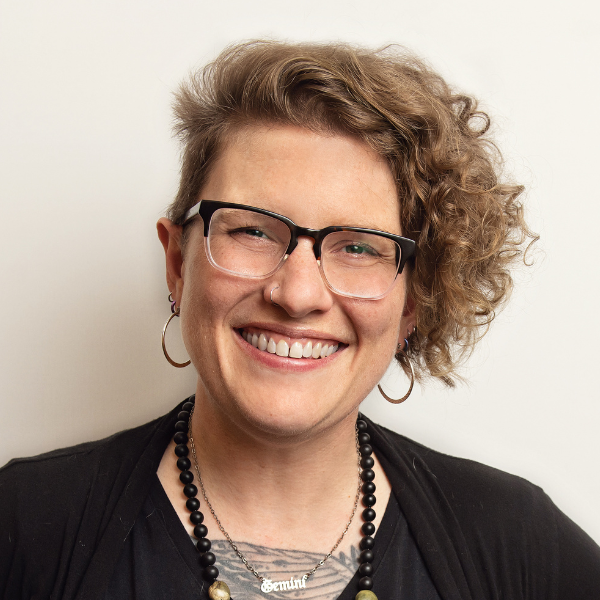 Megan Featherstone

(she/her/hers)
FINANCIAL CONSULTANT
Megan, one of our Financial Consultants, helps support nonprofits through NEW's bookkeeping service. She's excited about the chance to support those who might feel overwhelmed by finance, making it manageable. Before joining NEW in 2022, Megan spent over a decade working in non-profit and higher education. Among her degrees, Megan has a Masters in International Education from the School for International Training (VT). Megan was born and raised in northwest Detroit, and now calls Hamtramck home.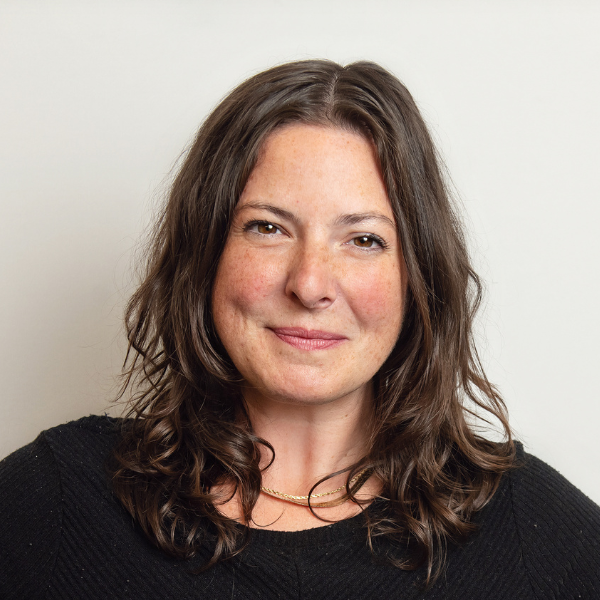 Natalie Hensel

(she/her/hers)
FINANCIAL CONSULTANT
As a Financial Consultant, Natalie supports NEW back-office bookkeeping service. She's excited to be at an organization that "accepts the messiness in discovery and encourages the humanity of the hustle." Before coming to NEW, Natalie had roles at the University of Michigan, Artrain,The Arts Alliance (now Creative Washtenaw) and Michigan Theater. She's a first generation college graduate with a Bachelor of Arts in Public Relations from Eastern Michigan University. Born and raised in Saginaw, Natalie now lives in Ann Arbor with her spouse and kids.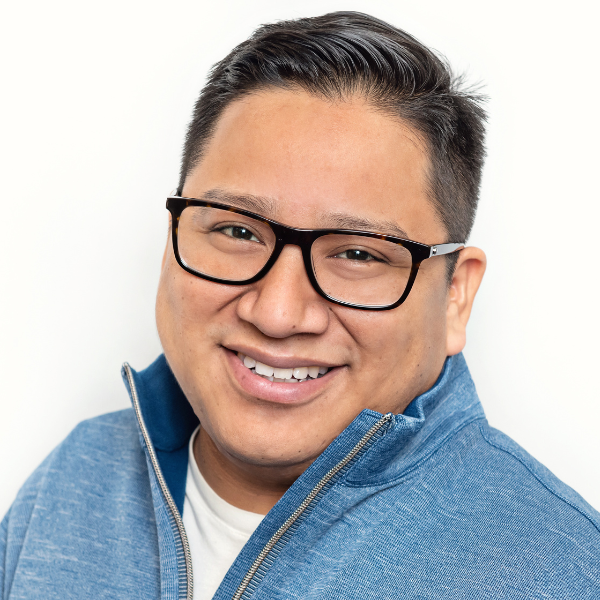 Nathan Flanders
(he/him/his)
SENIOR SYSTEM ADMINISTRATOR/CONSULTANT
As Senior IT Systems Administrator, Nathan handles second tier technical support to clients. He also collaborates with our IT Director and Helpdesk Manager to coordinate long-term client projects. This can include data migrations to cloud services and system-wide updates. Since joining NEW in 2017, Nathan has brought a unique blend of creativity and precision to his work. At the University of Michigan, he earned a Bachelor's degree in Jazz Studies with a minor in Earth Sciences.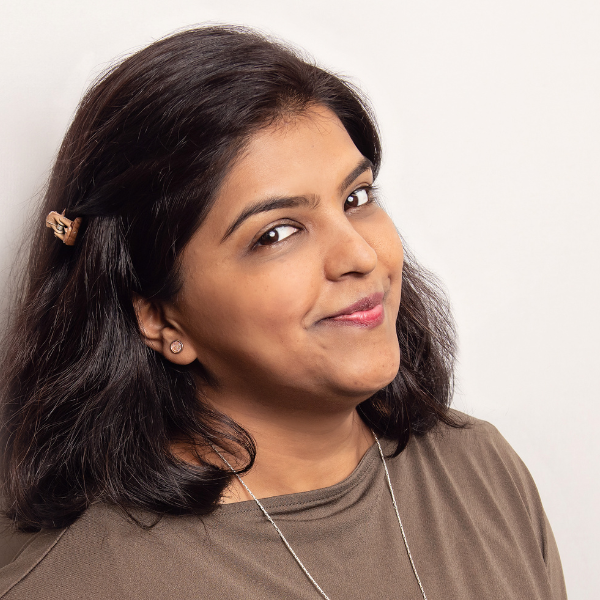 Nivedita "Nivi" Joshi
(she/her/hers)
SYSTEM/HELPDESK ADMINISTRATOR
Nivi, one of our System/Helpdesk Administrators, helps support NEW's many nonprofit clients across SE Michigan. She's excited to be working with us as her first job since moving to the United States in 2020! Though it's her first role stateside, Nivi has years of experience in delivering technical support. She's skilled in helpdesk support and at deploying security products such as Active Directory and Iaas. Outside of working, Nivi enjoys gardening, meditation, volunteering and watching Netflix.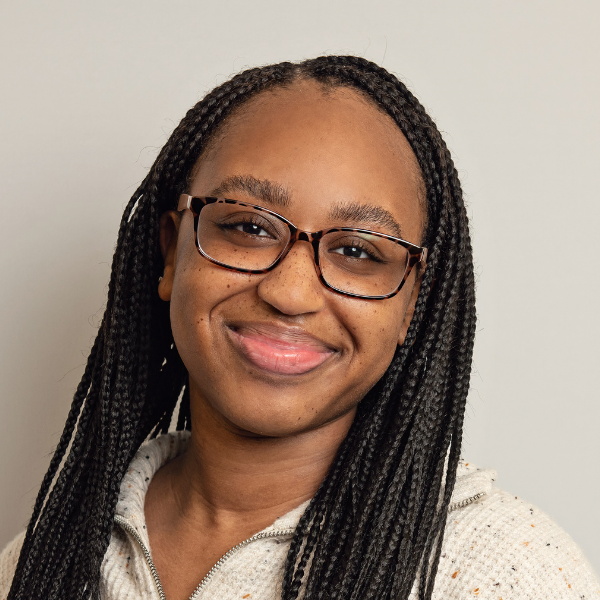 Odia Kaba
(she/her/hers)
FINANCIAL CONSULTANT
In her role as Financial Consultant, Odia specializes in team standards and practices. She assists with processing transaction information, preparing monthly reconciliations, and preparing monthly financial reports. An undergraduate student at Eastern Michigan University, Odia first joined our team in 2020 as an intern before coming onto staff in 2021. In her spare time, Odia enjoys reading, traveling, and creative projects. (Check out her Etsy Shop: Aido Studio!)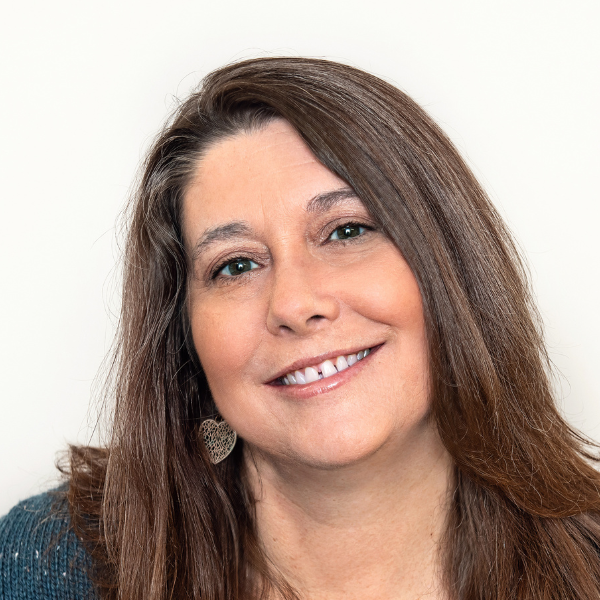 Terri McKinnon
(she/her/hers)
DIRECTOR OF IT MANAGED SERVICES
Terri, our Director of IT Operations, has been a rock of support to NEW's IT clients since 2013. In her work, Terri collaborates to deploy technologies, manage projects, and offer technical user support. Before joining the NEW team, Terri worked in the aviation fuel industry as an Accounting Supervisor. She is also actively engaged in community organizing and serves on several Boards. Her roles include Vice Chair of the Jackson County Democratic Committee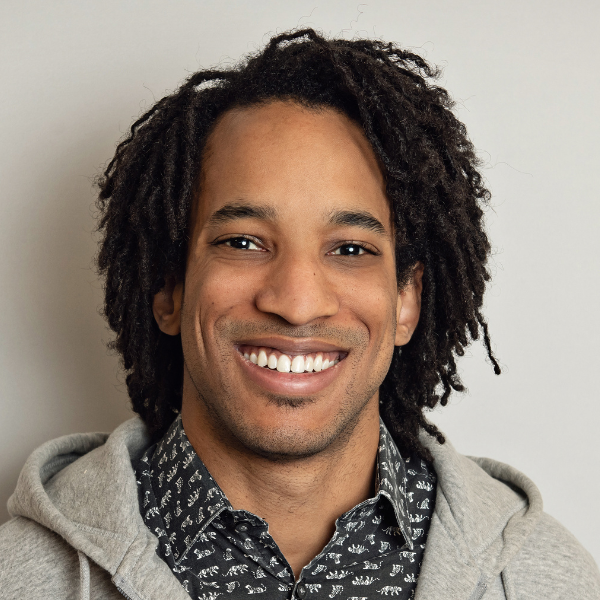 Will Jones III
(he/him/his)
DIRECTOR OF COMMUNICATIONS & CONTRIBUTIONS
As his title implies, Will is our chief fundraiser and communications strategist. His work focuses on sharing stories and connecting communities to our work. A writer and creative, Will loves using his gifts to build relationships. He also loves hosting events that bring fun and joy into people's lives. In his spare time, Will volunteers for Black Men Read, co-hosts a podcast with Yodit, and helps share genius as co-founder of Origin Story. You can catch him and his wife walking their three dogs around Detroit's west side.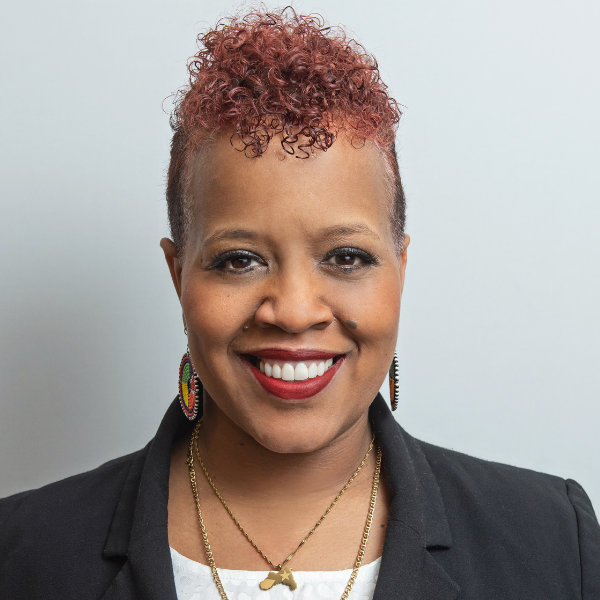 Yodit Mesfin Johnson
(she/her/hers)
PRESIDENT AND CHIEF EXECUTIVE OFFICER
As President & CEO, Yodit stewards our bold vision, strategic direction and overall operations. A mother, poet, strategist, and champion for human rights and social change, she first joined NEW as a consultant in 2008, and became CEO in 2020. Yodit thrives in building community around the questions that matter most; how can we unlock the potential and possibility needed to radically transform our communities, see the ecosystem and the whole, and design and act in ways that bend the long arc of history towards balance and harmony?