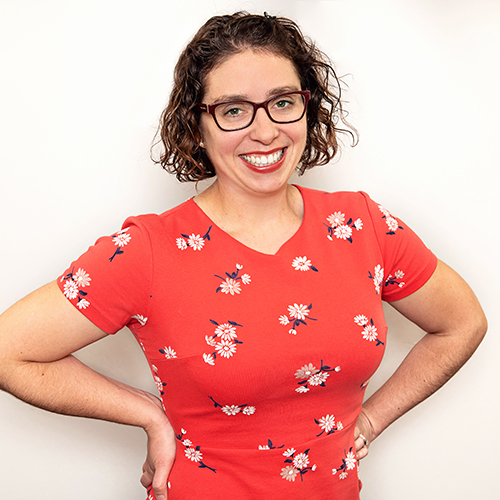 Abby Wilfong
FINANCE ASSOCIATE
Abby's primary responsibilities as Finance Associate are invoicing NEW's clients and handling accounts payable (so she's either your favorite or least favorite person our team, depending on the relationship). When she came to NEW in 2019, Abby already had professional experience in nonprofit finance and in social enterprise. She had also earned a BS in Health Sciences from the University of Cincinnati and a certificate in Accounting for Business from Washtenaw Community College. An active member of our communities, since moving to Michigan in 2013 Abby has dedicated more than a thousand hours volunteering for a variety of nonprofits in Southeast Michigan.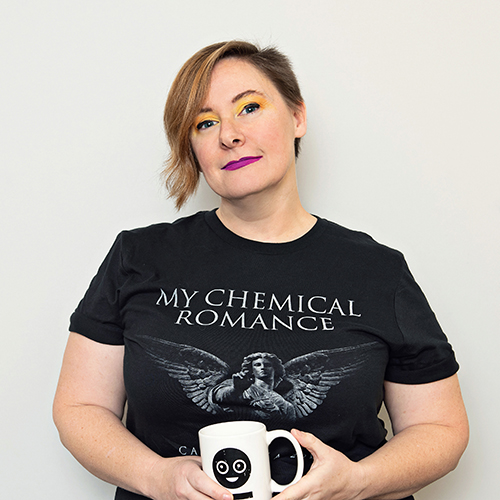 Allison Morris
FINANCE MANAGER
As Finance Manager, Allison helps organizations free up valuable resources and make informed decisions by managing NEW's back-office bookkeeping service. Working with a broad variety of nonprofits at different points in their lifecycle means that Allison is able to help their clients make connections and to share solutions, strengthening the local community of organizations. They also work with clients in need of short-term financial consultancy with the aim of compliance management and fiscal stewardship.
Allison's history is one of the more colorful mosaics on our team. Prior to joining us in 2017, they spent nearly two decades in a variety of nonprofit roles including staff management, communications and marketing, volunteer recruitment, fund development, website and software support, and, of course, bookkeeping. Allison has also been a line cook, a cooking teacher, a furniture salesperson, a music promoter and a bookseller. They have also received a Bachelor's degree in Japanese Literature from the University of Michigan.
Committed to the Ann Arbor community in which they live with their partner, Allison has also served on the boards of nonprofits concerned with the intersection of culture and community; they have supported annual conferences, software development and the presentation of amicus briefs to the Library of Congress.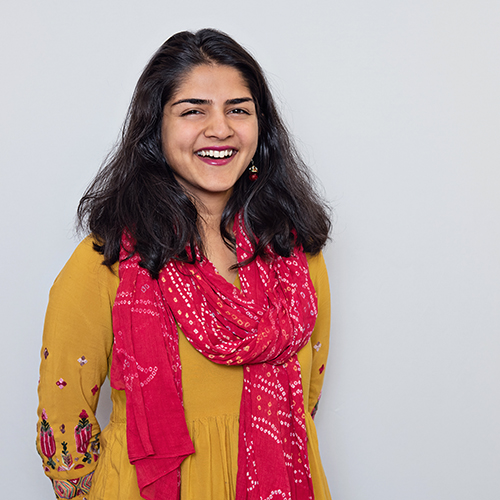 Ananya Mayukha
PROGRAM MANAGER
If you are looking to learn more about our community programs, NEW's Program Manager, Ananya Mayukha, is the person to reach. Busy behind the scenes, Ananya manages the development and implementation of our cohort-based leadership development programs—Champions for Change and Leadership DELI—as well as our emergent virtual series, Centering Justice and Leading & Learning. Ananya brings a unique fascination with human connection to this work, spawning from the year she spent after graduating from Williams College traveling the globe to study how strangers connect in different parts of the world.
Upon returning home to Ann Arbor, Ananya began working with NEW as a volunteer in May 2019; she began work as a full-time staff member later that year. Since joining the team full-time, Ananya has immersed herself in understanding community needs. In each program, she dedicates herself tirelessly to ensuring that each participant can fully engage in our programming. Fittingly, Ananya's favorite part of the job is getting to meet and know people, deepening her sense of community through these connections.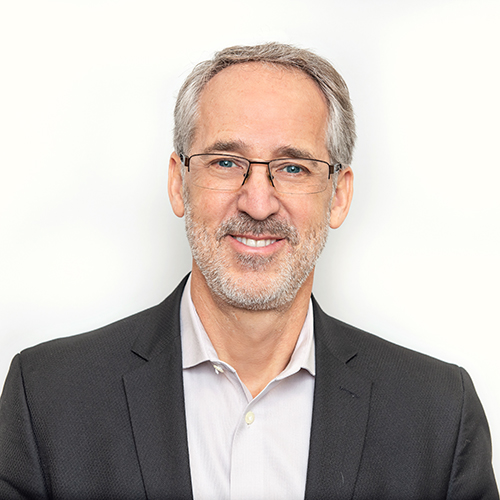 Ben Williams
CHIEF FINANCIAL OFFICER
NEW's CFO, Ben Williams, provides financial and strategic leadership to NEW and our nonprofit clients in southeast Michigan. His many areas of focus include financial strategy and planning, cash management and planning, employee benefits planning and administration, budgeting and forecasting, treasury operations, finance process reengineering and team development, much of which he is willing to consult upon for our peer clients.
During the majority of his more than 28 years at Ford Motor Company prior to joining our team, Ben gained deep experience leading finance and strategy teams, as well as managing financial operations of large global enterprises. More recently, he has built skill in supporting entrepreneurial ventures as interim CFO. Ben's past roles have included Controller, Information Technology; Director, Corporate Strategy; and Director, Global Treasury.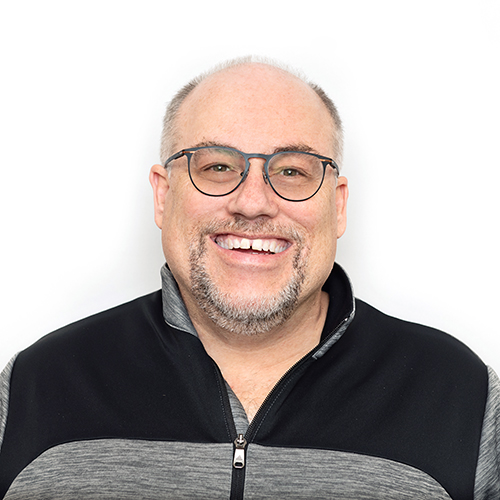 Brent Sitterley
SYSTEM ADMINISTRATOR
Brent provides technical support to npServ's nonprofit clients as a System Administrator. He helps clients resolve issues remotely through the helpdesk, and also makes on-site visits across the region whenever necessary. Another diversely educated member of our team, Brent has a Bachelor's Degree in Political Science from Eastern Michigan University; his certificates in Computer Hardware/Operating System Software and Networking from Washtenaw Community College get a little more day-to-day use, however. When he joined NEW in 2018, Brent brought 17 years of tech support experience to the team. In his past life, Brent has worked for iRule, Hollander Automotive software, Wadia Digital and Comcast.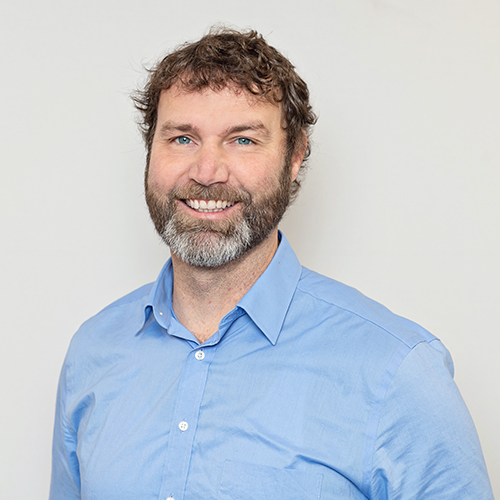 Bryon Daley
IT DIRECTOR
As the Director of NEW's managed IT service, npServ, Bryon works alongside our clients to develop an IT environment that meets or exceeds their needs. He believes in taking a proactive approach to problem-solving. He provides clients with annual IT assessments that identify new technologies to fit their needs, areas for technological improvement and cost estimates for budgetary forecasting. In the event that an IT issue does arise, Bryon works tirelessly with npServ staff to provide the team with the processes and procedures, tools, training and support they need to continue to provide excellent customer service, every time.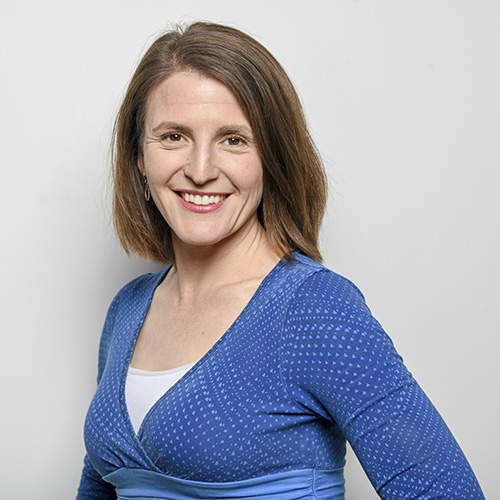 Carrie Hammerman
ORGANIZATIONAL DEVELOPMENT DIRECTOR
Carrie, our Organizational Development Director, has been working with NEW to help our fellow nonprofits build capacity since 2014. In her previous role as an Organizational Development (OD) Specialist consultant and now as the Director of that team, Carrie supports nonprofit boards, staff and leadership through facilitation and training, various assessment, program evaluation, strategic planning and customized on-site engagements. A multi-credentialed professional, Carrie has earned a Master in Public Policy and a Master of Science in Information, as well as a Bachelor in Political Science – all from the University of Michigan. She brings this background of evaluation, facilitation, research and stakeholder engagement to her work with NEW and leverages them for the benefit of our clients.
Before coming to NEW, Carrie worked for nearly 15 years in the nonprofit and public sectors as a nonprofit program manager and policy analyst. In her current work, Carrie is still managing programs; she oversees NEW's Leadership DELI, a leadership development program that has engaged hundreds of emerging and established nonprofit leaders from across Southeast Michigan. Carrie has also been a key thought partner in Champions for Change, the groundbreaking, multi-faceted program that seeks to correct Washtenaw County's racial leadership gap. Carrie takes great joy in working with other nonprofits through the exploration of mission and values, and helping chart their strategic direction in pursuit of organizational vision.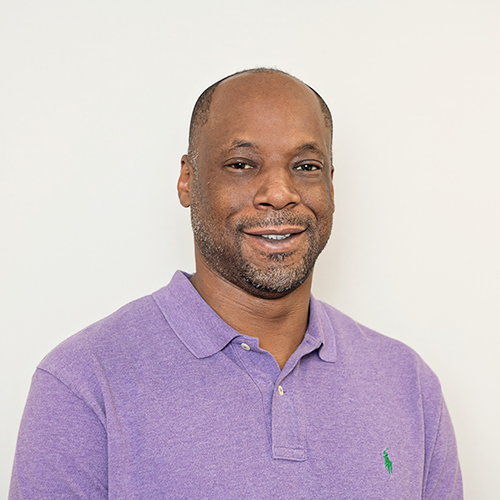 Corey Moore

SYSTEM ADMINISTRATOR
An npServ System Administrator, Corey Moore provides technical support to npServ's dozens of nonprofit clients. Prior to joining NEW's team in 2017, Corey worked as a Business/Technology Technical Support Representative for Thomson Reuters' Tax and Accounting Software Department. These days, he puts his Associate in Applied Science degree in Computer Information Systems – Software Engineering and certificate in Systems Administration from Oakland Community College to use on a daily basis, collaborating with teammates to deploy npServ technologies and provide technical user support to clients in crisis.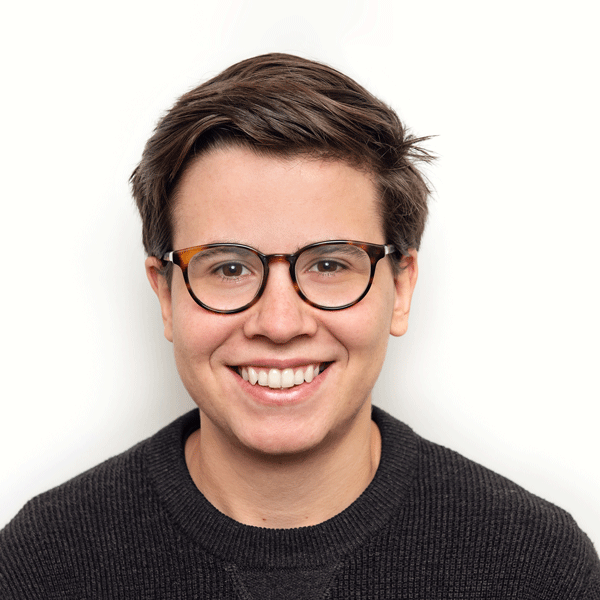 FLAVIO DI STEFANO
BUILDING MANAGER
Bio to come!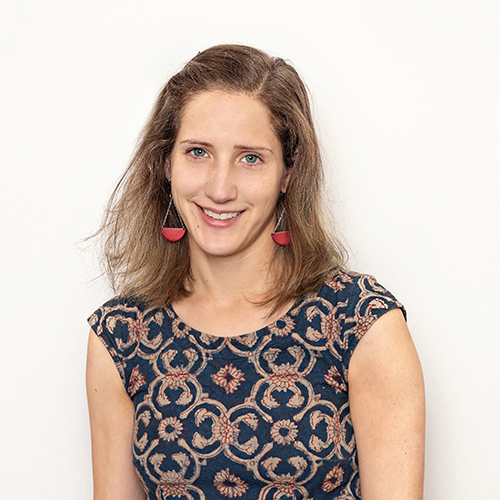 Hillary Watson
BUILDING COORDINATOR
As our Building Coordinator, Hillary manages all things related to NEW's physical space. The home base for much of NEW's operations, this complex task includes facilitating conference room bookings, leasing office space, managing tenant relationships and maintaining the "1100 building" in Ann Arbor.
When she joined NEW in 2018, Hillary brought to her work a Bachelor's Degree from Goshen College and a Master's of Divinity from Emory University. Along with five years' experience as a pastor, she also has extensive experience leading arts organizations and religious communities in collaborative partnership and sharing space. Hillary approaches building management with values she's carried on from those experiences—and the belief that our work is only as good as the space we create for it to flourish. Her priority is maintaining a space where precedence is given to partnership, creativity, innovation and genuine connection.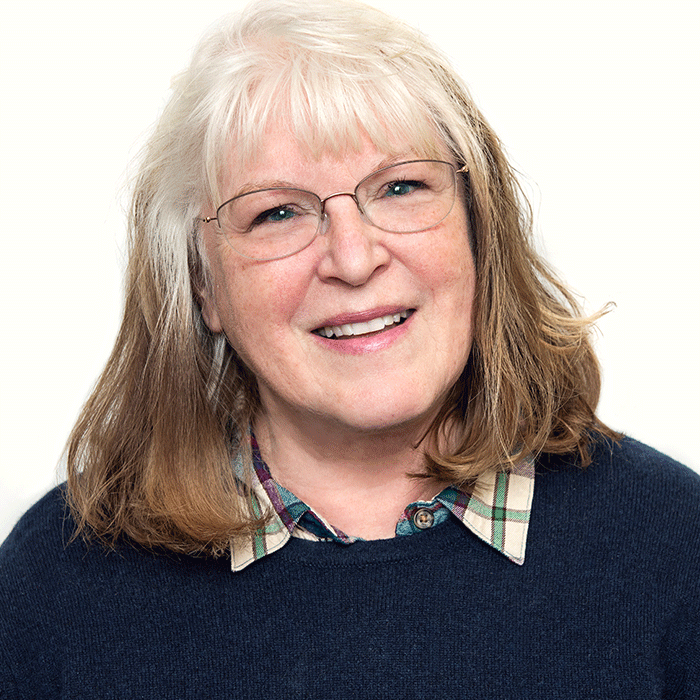 Judy Nimer Muhn
ORGANIZATIONAL DEVELOPMENT SPECIALIST
When Judy joined NEW as an Organizational Development Specialist, she came with over 30 years of experience in the nonprofit sector. Having held positions on executive staff in Girl Scouting, United Way and the American Red Cross, as well as interim CEO roles for organizations in crisis, Judy comes to NEW from years of consulting, public speaking and providing workshops around the world. She also highly credentialed Judy received her Bachelor's Degree from Michigan State University, and holds two Master's Degrees – one in HR/Human Service Management from Boston University and one in Counseling Psychology from University of San Francisco.
Since coming to our team in 2017, Judy's work at NEW has involved sharing with Southeast Michigan's nonprofit leaders best practices for board/staff development, fund development, strategic planning, program management, and diversity, equity and inclusion. Judy also provides highly valuable Executive Coaching services to our region's Executive Directors and Board Chairs.
Almost overly committed to developing our communities' next generation of leaders, Judy is a professor in the MPA-Nonprofit Management and Nonprofit Management Certificate programs at Oakland University. She also currently serves on the Board of Directors for the Baldwin Center (Pontiac), the Rotary Club of Pontiac and The Rotary Club of Pontiac Foundation. When looking for trusted guidance, it's hard to find someone more experienced and dedicated than Judy.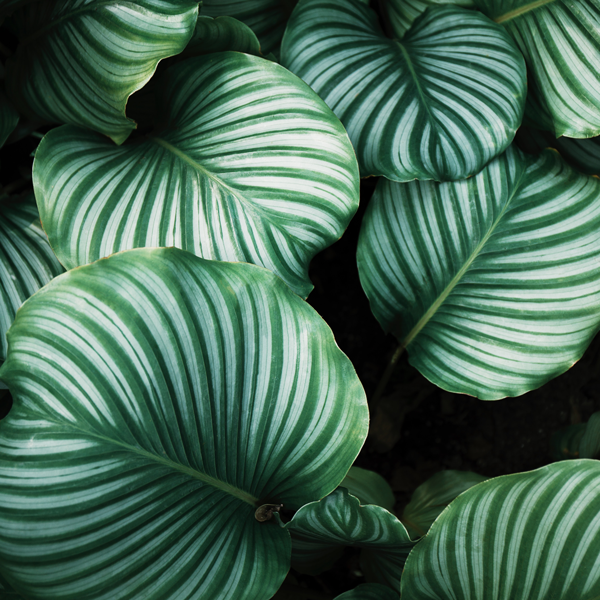 Matt LaPalm
HELPDESK / SYSTEM ADMINISTRATOR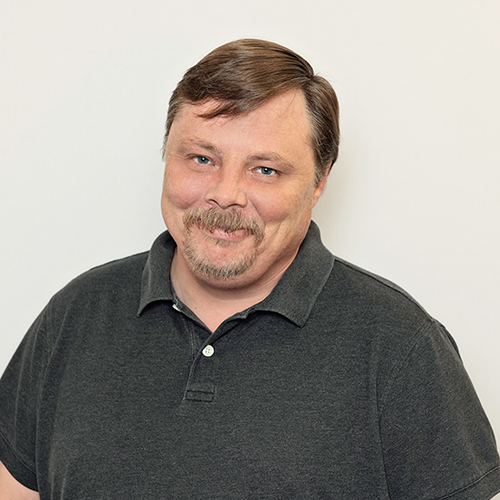 Mikel Mills
SYSTEM ADMINISTRATOR
Mikel Mills works hard for NEW's many IT clients as an npServ System Administrator. When your computer starts acting up right before an important deadline, Mikel is one of the folks on our team working remotely or coming out to your site to resolve those technical issues. Coming onboard in 2019, he brought 15 years of IT-related experience in software and internet support to the team. Mikel currently lives in Westland with his girlfriend and their kids.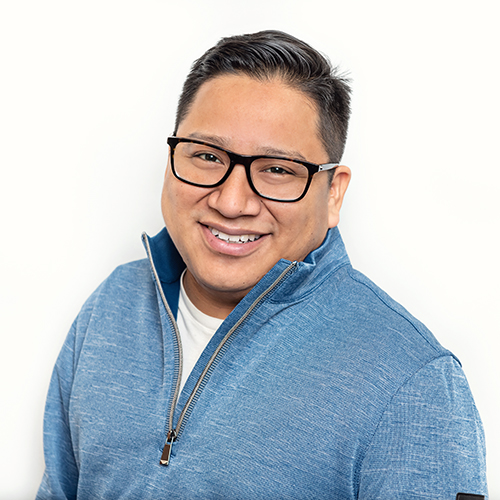 Nathan Flanders
SENIOR SYSTEMS ADMINISTRATOR
As npServ's Senior IT Systems Administrator, Nathan is responsible for second-tier technical support to clients. He also collaborates with our IT Director and Helpdesk Manager to coordinate long-term client projects, including data migrations to cloud services and implementing system-wide updates. Since 2017, Nathan has brought a unique blend of creativity and scientific precision to his work, stemming from his education at the University of Michigan, where he earned a Bachelor's degree in Jazz Studies with a minor in Earth Sciences.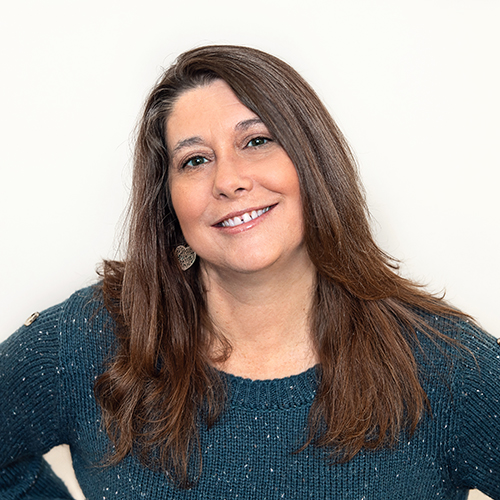 Terri McKinnon
npServ Helpdesk Manager & System Administrator
Terri McKinnon, Helpdesk Manager and Systems Administrator, has been a rock of technical support to NEW's many IT clients since 2013. In her work, Terri collaborates to deploy npServ technologies, provide project management and offer technical user support. She brings with her the insight and knowledge gained while pursuing degrees and certificates from Kalamazoo Valley Community College and Washtenaw Community College.
Before joining the NEW team, Terri worked in the aviation fuel industry as an Accounting Supervisor in the Accounts Payable Department. Now, as one of our more experienced team members, she assists in training fellow team members, developing processes for improved efficiency and managing internal technological transitions. In everything she does, Terri is dedicated to providing the best possible customer service to our clients.
In addition to her work with NEW, Terri is actively engaged in community organizing and serves her community through her involvement on several Boards, including her roles as Vice Chair of the Jackson County Democratic Committee and Treasurer of the Jackson Pride Center.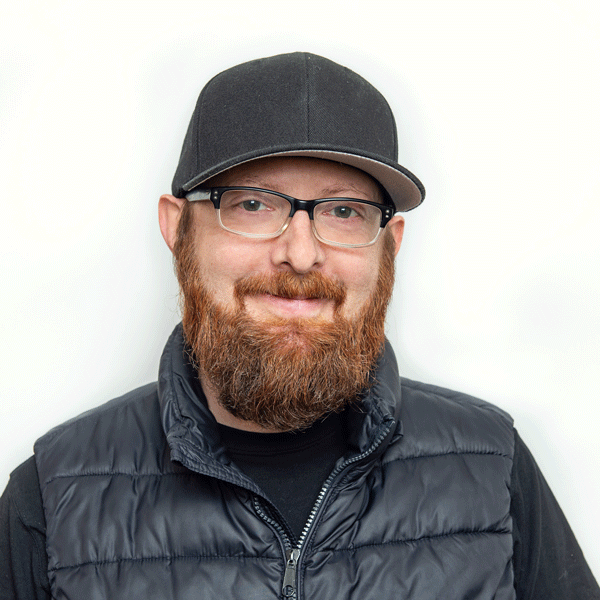 TREVOR STONE
COMMUNITY MANAGER
Trevor Stone has provided vision, programmatic leadership, and community development for non-profit organizations for 20 years. As a social sculptor, he strengthens the fabric of communities through creative and civic programming. He assembles community to network, hive mind, and co-author social responses to community needs. Equity sets the direction for all his community projects, relationship building, art exhibit productions, and teaching content. Trevor's interactive art has been exhibited at the Smithsonian American Art Museum, the Museum of Contemporary Art in Chicago, and the Museum of Contemporary Art in Detroit.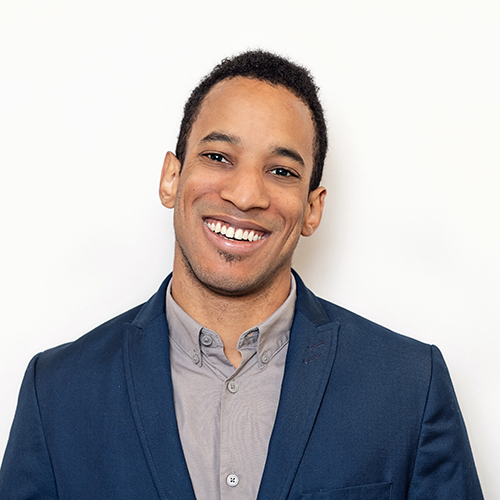 Will Jones III
RELATIONSHIP MANAGER
As Relationship Manager, Will serves as a liaison between NEW's key stakeholders and partners, like our peer clients, fellow capacity-building organizations and generous contributors. Believing that relationships in today's world often are built before people meet face-to-face, Will also manages the bulk of NEW's marketing and social media communications, including our regularly distributed newsletter. A proud graduate of both Eastern Michigan and Michigan State Universities, Will received his Master of Business Administration degree with a concentration in entrepreneurship from EMU in 2019, and Bachelor of Arts in Psychology from MSU in 2011. He brings the systems-oriented thinking and strategic mindset he developed in school to every aspect of his work, helping balance NEW's tight line of mission and margin.
Will came to our team as Program Coordinator in 2018, with a desire to leverage his MBA education in service of our local community. In this role, he gained firsthand insight into the needs of our fellow nonprofits and the ways in which our organization is positioned to help address them. Now, as Relationship Manager, Will supports NEW's vision of vibrant communities by building multifaceted relationships with the other people and organizations that make up the social sector ecosystem; he believes that the complex challenges facing today's nonprofits require collaborators in capacity-building to create bonds that transcend the transactional.
Will currently lives and hangs out in Ypsilanti with his wife and their two dogs. In his free time, he frequents as many of the city's incredible family-owned restaurants as possible (shout out to Hana Korean Restaurant, Miny's Mexican Restaurant and the incomparable Dom Bakeries) and plays saxophone in the local arts scene.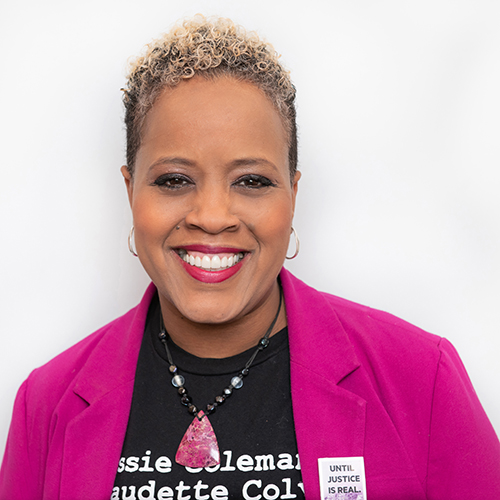 Yodit Mesfin Johnson
PRESIDENT AND CEO
Yodit Mesfin Johnson became NEW's President and CEO on January 1, 2020. She stewards the organization's bold vision, strategic direction and overall operations in partnership with our Board of Trustees and staff. Before joining NEW, Yodit led a statewide initiative for women who are entrepreneurs, focusing on strengthening the entrepreneurial ecosystem by providing access to trusted guidance and capital in Michigan's under-resourced communities.
Having joined NEW in 2008 as a governance consultant, Yodit has one of the longest careers with our organization ever, later going on to serve as Chief Operating Officer and Vice President of Strategy from 2016 to 2019. In that capacity Yodit was instrumental in diversifying and growing NEW's revenue, strengthening partnerships and programming— including a first-of-its-kind fellowship for leaders of color and white allies striving towards equitable outcomes for people in Washtenaw County—and strengthening the organization's overall effectiveness.
Yodit is also actively involved in our communities in a number of ways. She proudly serves as Chair of the United Way of Washtenaw County board and as a Board Member for We The People Opportunity Center. She is an alumnus of the prestigious Marshall Memorial Fellowship and recipient of the 2019 Peace and Justice Honoree awards, given by the Interfaith Council for Peace and Justice. For her beloved son, Yodit founded Black Men Read, a community literacy initiative that creates teaching and learning opportunities for Washtenaw County's children, centered in stories of the African diaspora orated by African American men. She and her family reside in Ypsilanti, where she spends what little free time she has consulting public, private, nonprofit, community-based and educational institutions on strategies that create high-performing organizational cultures that ensure that all people feel valued, are treated fairly and are able to work together productively towards common good.