CHAMPIONS FOR CHANGE
Lead

with courage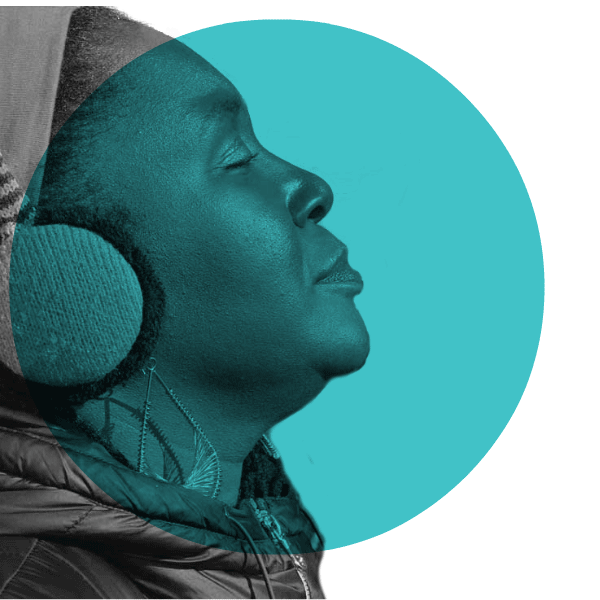 Nadine Hall, Greenhills School
In vibrant communities, all people are welcomed, included, valued and nurtured. The racial disparities our communities face, though, prove that we're not there. Champions for Change inspires and cultivates leaders as we all work toward a co-liberated future. Together, we can find new ways to disrupt the many forms of racism.
Our community of practice is a space for imagination, healing, experimentation and transformation. Here, Leaders of Color are nurtured and supported as they grow their social change work. White Leaders learn ways to wholeheartedly leverage their power and privilege for justice. Together, we're laying the groundwork for systemic change in our communities.
 Why Champions for Change and why NEW?
Our nonprofit ecosystem does not include enough mission-driven leaders of color as decision-makers. Yet representation—a seat at the table—is not enough. To truly shift power and foster cultures of belonging, we must value leaders of color for who they are and what they offer. NEW invests in leaders of color by cultivating communities that are supportive of their leadership, so that we can move toward justice together.
For Leaders of Color:
Explore and cultivate your power and leadership in loving community.
For White Leaders:
Unpack and find your role in an anti-racist society.
Applications open in July 2021.
FREQUENTLY ASKED QUESTIONS
What are Champions for Change's Objectives?
Deepen leaders' understanding and skills for advancing social and racial justice, equity and inclusion along individual, interpersonal, institutional and societal lines.
Enhance the cohort participants' emotional skills and practices of courage, resilience and compassion to sustain justice work.
Honor the wisdom and experiences of the CFC community by uplifting their knowledge and expertise.
Strengthen relationships among leaders in Washtenaw County who are focused on racial justice.
Support the Champions for Change community in identifying and upending policies, practices and procedures that create barriers to justice and liberation within their institutions and spheres of influence.
Advocate for leaders of color to assume leadership roles on boards, committees, task forces, public office and community-led projects to better reflect the communities that they serve.
How Do I Know if Champions for Change is Right for Me?
Our Fellows are Washtenaw County leaders from diverse backgrounds, committed to advancing racial justice and social change in various ways. They are eager to partner with others across lines of difference and form deep relationships. They're ready to grow and learn both individually and collectively.
The Leaders of Color (LOC) Fellowship is open to self-identifying People of Color. Our White Leaders (WL) Fellowship is open to self-identifying White or White-presenting people. Fellows must be 18 years or older and live or work in Washtenaw County. Fellows must also have stable access to the internet in order to engage in the 2020-21 program.
How Does Champions for Change Work?
Leaders of Color (LOC) and White Leaders (WL) each commit to an eight-month-long intensive leadership development program, which meets monthly, in three-hour sessions. Each program emphasizes building relationships, sharing stories and practicing deep listening; we devote space for work within and between cohorts.
Each cohort will include 18-22 leaders of diverse identities and different communities in Washtenaw County. At this time, all sessions in the 2020-2021 program will take place virtually.
Why Two Tracks?
Leaders of Color and White Leaders have different needs in our journey to racial justice and collective healing. We need to create spaces where people can grow comfortable sharing honestly and deeply about their experiences, lowering their armor. Two tracks allow us to do that. This approach minimizes harm and allows for deeper dialogue when the cohorts come together.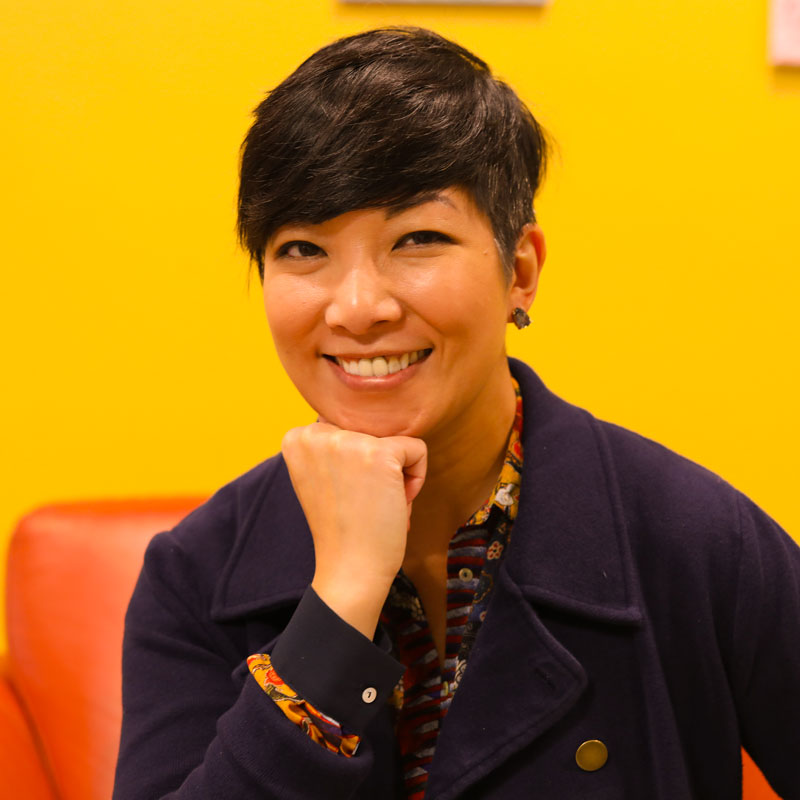 There was no moment that I didn't feel cared for. The facilitators were so thoughtful and intentional, in every possible way.
Yen Azarro
Leader of Color 2019-2020
visual artist, creator and connector