OFFICE AND SHARED SPACE
TRANSFORMING 
COMMUNITY
Since 1993, NEW's 11,000 square-foot Ann Arbor building overlooking the Huron River has been home to a vibrant community of partners sharing space and resources and learning from one another.
This proximity creates unlikely synergies, partnerships and opportunities that strengthen our nonprofit ecosystem and echo across Southeast Michigan.
Yodit Mesfin Johnson, President and CEO of NEW and Melvin Henley, Community Economic Development Association of Michigan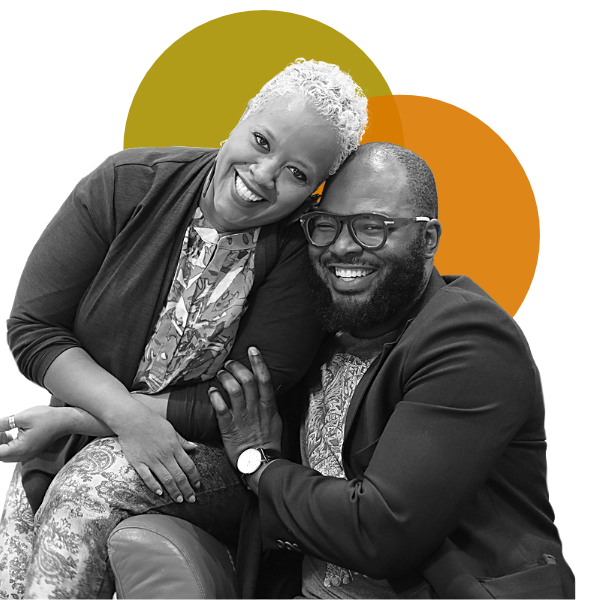 I'm a one-person show; most of our board and volunteers do not live in Michigan. As part of the community that NEW curates, I'm surrounded by a wealth of knowledge and expertise that I trust to help me be better. I feel seen—and valued.
Jeannette Stawski
Executive Director, Association of Outdoor Recreation and Education
Reserve A Room
NEW offers flexible facilities for any approved nonprofit organization to rent. Renter benefits include:
Flexible room layout

Chairs, tables and additional equipment 
Projector, projector screen and dry-erase board
Free Wi-Fi
Common kitchen area
Rates tailored to nonprofits
Rates start at $50 per four-hour block. 
Lease an Office
NEW houses more than 20 nonprofit partners renting either single workstations in a shared suite, full suites or multiple suites. Tenant benefits include:
Access to high-volume copy, fax and mail machines

Access to the NEW conference rooms
Optional low-cost broadband
Common kitchen area
Free on-site parking
Rates tailored to nonprofits
Space starts at $20 per square foot.
Join the Community
NEW welcomes affiliate partners who need a physical presence and space to meet but don't require permanent office space. Affiliate benefits include:
Two four-hour conference room reservations per month
A mailbox and physical mailing address at NEW

Invitations to building-wide events

Access to high-volume copy, fax and mail machines (billed based on usage)
Free Wi-Fi
Affiliates pay $60 per month.
NONPROFITS WITH OFFICES AT NEW
Ann Arbor Area SCORE
Ann Arbor Youth Chorale
Association of Outdoor Recreation and Education
The Boychoir of Ann Arbor
Bridgespan
Children's Literacy Network 
Detroit Rescue Mission Ministries
Girls Group
Haiti Nursing Foundation
International Child Care
Junior League of Ann Arbor, Inc.
King Care
miRcore
NAMI Washtenaw County
ReLeaf Michigan, Inc.
Scenic Michigan
Washtenaw Association for Community Advocacy (WACA)
Washtenaw Literacy
Artrain
Arts Alliance
Area Agency on Aging 1-B
Lymphoma Foundation of America
Mark 12:31 Foundation
Occupational Hygiene Training Association
Professional Volunteer Corps
SEND
Spinning Dot
Veterans Empowerment Neighborhoods
Workplace Health Without Borders
MacTechnics