BEYOND BOARD BASICS
Lead

with purpose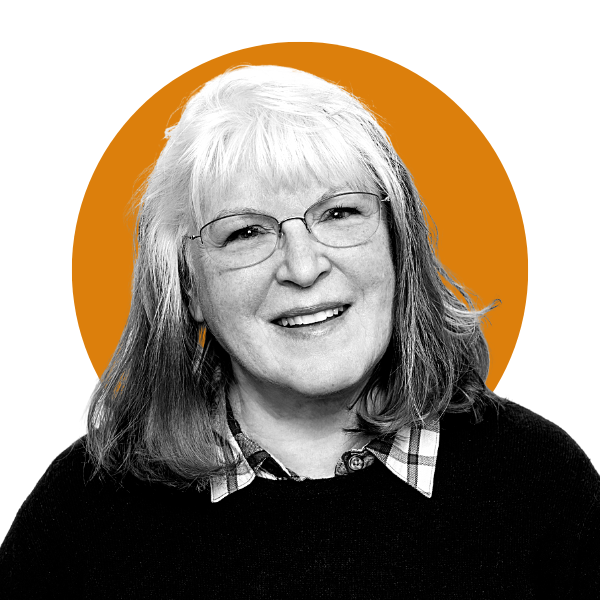 Judy Nimer Muhn, Organizational Development Consultant, NEW
How can we equip board members and nonprofit staff to govern from a shared foundation?
A board of directors exists to hold a nonprofit accountable to the communities it serves. They do this by ensuring it operates to meet its mission. Their decisions shape a nonprofit's work and eventual impact. But that doesn't mean board members are always on the same page about how to show up. 
In Beyond Board Basics, you'll learn how to serve as an effective nonprofit board member. Here, you'll have space to ask fundamental questions without judgment. You'll gain key insight from our experienced consultants and your peer leaders. And together, we'll transform our approaches to nonprofit governance.
Applications for Beyond Board Basics are currently closed. Click the button below to stay up-to-date on the next cohort opportunity.
Why Beyond Board Basics and why NEW?
As a nonprofit ourselves, we know the importance of strong board leadership. And for almost 30 years, NEW has been a trusted partner in helping other nonprofit boards succeed. Beyond Board Basics is the latest iteration to a string of services intended to elevate boards and deepen their impact. With the insight of past participants, we're offering the same exceptional content in a more accessible form. We're excited to launch this new chapter of change with you!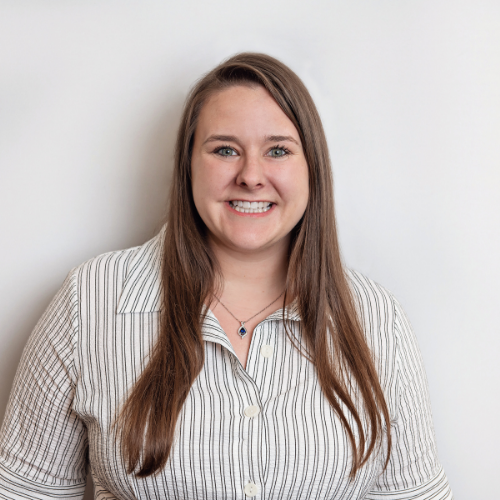 Carly Friedrich
Program Manager, NEW
THE BEYOND BOARD BASICS EXPERIENCE
In Beyond Board Basics, you'll become equipped to lead in key areas of governance: (1) Fund Development, (2) Board Recruitment and Engagement, and (3) Strategic Direction. This is a hybrid experience designed to address different approaches to learning and busy schedules. Each month, you'll get access to an online course, including up to 1 hour of video content on the relevant topic. Then, you'll join your peers for a virtual discussion led by NEW. This way, you can learn at your own pace and also interact with others to deepen your understanding.
In addition, your nonprofit will also be able to sign up for a one-hour, virtual consultation with NEW. Here, you'll be able to ask detailed questions about your nonprofit's specific situations. It's the best first step to applying what you learn. Scheduling will open after the program begins.
Through this program, you'll:
Advance your knowledge of nonprofit board development and governance, specifically in the areas of fund development; board recruitment and engagement; and strategy.
Gain strategies to strengthen the impact of your board specific to your organization
Build connections and strengthen relationships with other organizations
The Beyond Board Basics cohort is open to 12 nonprofits total. Each nonprofit must commit at least one person to attend all three virtual, live sessions. Up to three others may also attend each session, as appropriate.
Board Recruitment and Engagement
Tuesday, March 7th, 12pm – 1pm
In this session, we'll focus on board governance, recruitment, and engagement. We'll start with an overview of the nonprofit landscape, and board roles and responsibilities. You'll then dive into strategic board recruitment, the life stages of boards, and how to set clear expectations. We'll also focus on prioritizing diversity, equity, and inclusion in board recruitment and culture. A jam-packed session, you'll also gain insight into onboarding practices, and fostering ambassadorship.
Fund Development
Tuesday, April 4th, 12pm – 1pm
Fundraising and resource development are key aspects of a board's work. In this session, we'll discuss how to get involved and foster a culture of abundance and prosperity. You'll learn about fundraising methods, the roles of board and staff, and practices for retaining donors. We'll also explore the importance of the fund development plan in advancing your nonprofit's mission.
Strategic Direction
Tuesday, May 2nd, 12pm – 1pm
Our final session will explore the role of strategy in nonprofits. We'll focus on strategic decision-making, and program and service delivery. We'll begin by unpacking the WHY for developing strategic direction. You'll then learn sector jargon, and the different roles that boards and staff play in the process. You'll explore guiding questions and identify actionable practices for your nonprofit. And you'll learn practices that get your strategic plan off the shelf and into action.
FREQUENTLY ASKED QUESTIONS
How do I know if Beyond Board Basics is right for me and my nonprofit?
At this time, we're still evaluating the composition of the upcoming cohort. However, we anticipate inviting up to two (2) applicants per organization. We'll share more information here when those decisions are made.
How are participants selected?
Applications for 2023 will open on February 1st at 9:00am and close on February 15th!
At this time, we're still evaluating the participation criteria for the upcoming cohorts. We'll share more information here when those decisions are made. Below, you'll find the criteria from past cohorts. Within these criteria, any nonprofit was welcome to join Beyond Board Basics.
To join past cohorts of Board Basics, your nonprofit must:
Operate within Southeast Michigan: Livingston, Macomb, Monroe, Oakland, St. Clair, Washtenaw, and Wayne counties
Primarily serve BIPOC (Black, Indigenous, and other people of color) individuals and communities OR have BIPOC individuals in leadership positions
Have been negatively impacted by the COVID-19 pandemic, (i.e.reduced staffing, decreased revenues, program or service cutbacks, or other notable impacts)
How much does Beyond Board Basics cost?
The cost of participation per nonprofit ranges from $250 – $1,000. We offer a sliding scale cost for your organization's participation based on your annual operating budget.
Even if you are concerned about the cost, we encourage you to apply. We will do our absolute best to make it work. Your ability to pay will in no way affect your application to the program.
We encourage employers to sponsor their staff and board members. If you want to sponsor your team, we recommend first reviewing the application criteria. Then it's best to check in with both members on their interest and capacity to engage. After that, ask them to complete the application. Prior experience has taught us that this is the best way to encourage institutional change. Invest in your team!
What's the schedule for 2023?
The 3 core sessions of Beyond Board Basics are scheduled monthly on Tuesdays from 12:00 – 1:00pm.
Before each session, we expect participants to engage on their own with provided materials and content. Plan to set aside up to an hour for this pre-work per session.
Additionally, each accepted nonprofit will be able to sign up for an hour-long consultation with NEW. These one-on-ones take place alongside the program, sometime during the same 3-month window as the sessions. 
Board Recruitment & Engagement
Tuesday, March 7th
12pm – 1pm
Fund Development
Tuesday, April 4th
12pm – 1pm
Strategic Direction
Tuesday, May 2nd
12pm – 1pm
GET READY TO GO BEYOND BOARD BASICS
Get all the updates on the next Beyond Board Basics cohort!