In mid-February, I had the opportunity to visit the Green Door Initiative for the official launch of their Tech Hub. Green Door Initiative is one of 22 locations throughout Detroit where Connect 313 is working with organizations to create community Tech Hubs. We are so proud that three of the nonprofit organizations that we provide IT managed services for were chosen for this opportunity, Green Door Initiative, Eastside Community Network, and Franklin Wright Settlements.
Our IT MSP team worked closely with Daniel Simmons of Green Door to source, create, and implement this tech hub and the others.  We will also be partnering to provide ongoing IT support to keep these facilities up and running smoothly.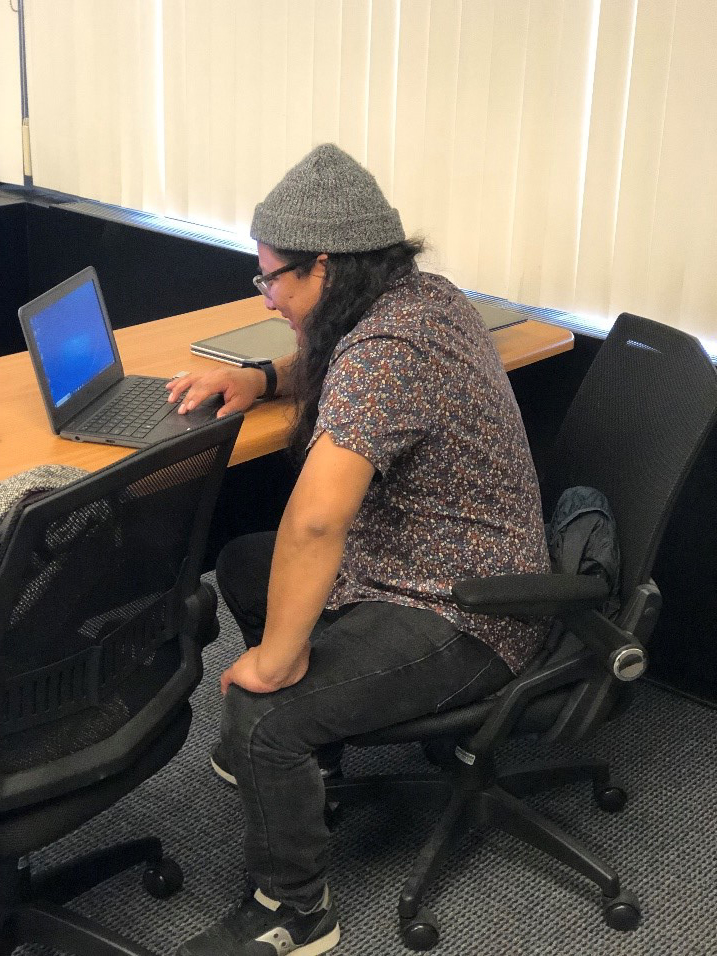 These types of collaborations are essential for bridging the digital divide that exists in our communities.  When we talk about the digital divide we are looking at the many ways that some people do not have the same access to technology as others.  This can be access to high speed internet, or hardware that meets the demands of todays' software and cloud based environments, or to the software or cloud based resources that they need for education or work.  Finding ways to help remove that divide is critical to the role our IT Managed Service program at NEW provides with ongoing managed service relationships.  Far too often we see nonprofit organizations and the communities they serve struggling to get the access that will allow their communities and missions to thrive.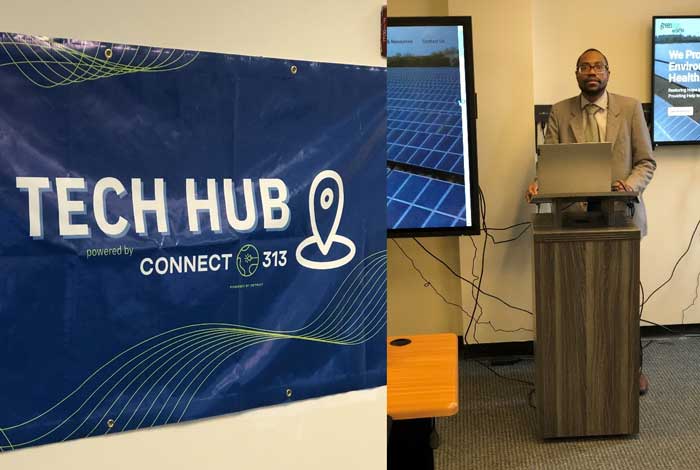 Equally important to removing the digital divide to the tools themselves is knowledge. One of the fundamental issues these tech hubs will address is the ability to offer training to people of all ages outside of the traditional educational model. While these do not replace the need for adequate public school funding and resources or access to higher education, they can come alongside and provide opportunities that may not currently be available.
One of the things I find most exciting about these tech hubs is that they go beyond just providing tools to facilitating learning.  Each of these hubs will be providing classes on digital literacy, basic computing skills, as well as programming and other essential skills.  
When I think about equity and today's world I can't help thinking about how equal access to education, knowledge, and technology are crucial to thriving for individuals, organizations, and our communities. As a society we have intrinsically coupled job training with education. These are not the same things.
Education is about gaining knowledge, critical thinking skills, creativity, and broadening our minds.  Education is learning about our history, the good and the bad, literature and art, communication skills, how to research and apply the scientific method, science and math, language, geography, life skills, and a basic working understanding of all the ways these intersect in our daily lives.  It makes us stronger people and better able to handle what comes along as we navigate this world.  I believe that everyone should be able to pursue their educational goals as long and as far as they desire to grow and that we should all be continuously learning and growing.  Education creates thriving communities that enrich all our lives.  
Job training is just that, a specific set of skills necessary to perform the tasks of a job. And everyone needs to have access to both without putting themselves into a lifetime of debt or hardship. There are many paths in life, and we should be creating gateways for individuals to find the path that best suits them and to share their gifts to create a brighter future.
These types of Tech Hubs provide an alternative way to give opportunity in these communities to gain access to the tools and skills that are essential to life in the 21st century. What these organizations are doing is finding a gap in our current systems that they are trying to address right now while also bringing awareness to the ways in which our current systems often do not meet the needs of people in all communities.
Please join me in congratulating these organizations NEW's IT Managed Services have the privilege to partner with for stepping up to help build a better tomorrow and make sure to reach out to take advantage of the classes and learning opportunities available through them.
We also want to acknowledge the organization helping to make this possible.Connect 313