I want to share a journey I've been on. I've always been a person who likes data, information, and analytics. It comes from my educational background and I've gravitated towards this area of focus in my work life. I know some of you are thinking, REALLY? But hey, the world is full of different types of folks and this is the kind of stuff that I geek out on.
At NEW, we've been trying to understand and unpack the harms rooted in our sector. This includes the ways marginalized peoples are ignored, exploited, or discounted. In doing so, I've had the chance to think about how I have contributed to these harms. I've been asking, "In what ways have I, as a facilitator and practitioner, reinforced white supremacy culture at NEW? In my relationships with clients?" I've been especially interested in our evaluation and feedback practices.
I began working with NEW in 2014 as an Organizational Development Consultant. Like the others, I'd prepare for my sessions by copying a number of paper surveys that I'd pass out at the end. I'd collect the completed surveys and skim through the responses to see what people thought of me and of the session. Then I'd bring back the paper copies to file away in the office.
I did this again and again with different clients and programs. I'd note when people would offer words of affirmation – "Clear powerpoint slides." And when they made suggestions – "Slow down when speaking." But in all truth, it wasn't clear what to do with the information after that. Sure, I would share the summary with the client, but we would rarely dig into the feedback. I'd asked people to take the time to share their thoughts, but I wasn't taking the time to deeply understand. This was extractive. It was certainly not mutually beneficial; NEW was gaining, but those surveyed may not know how we were using their insight. It was not a power-sharing practice.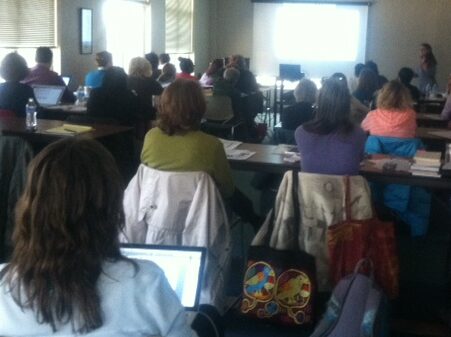 In recent years, I've been thinking a lot more about our evaluation process. I've realized it could be different. It didn't have to be so transactional and one-way – "What do you think of me and NEW?" Rather, it could be transformational and start conversations. "What's different for you? How can WE change how things are working, so it's better for you and for all of us?"
I now realize that evaluation and feedback can BE the means to center the people our work impacts. By shifting how we engage the community in the process, we can push back against white supremacy culture. We can reject the idea of there being One Right Way in which the Consultant or Expert knows best. We can move away from Defensiveness, in which critical feedback is taken on a personal level. It can be an opportunity to learn and grow based on the suggestions offered.
As the new Director of Strategy and Impact, I'm working to help NEW shift how we engage in our feedback process. With help from staff, I'm redesigning how we approach evaluation, feedback, and learning. We plan to center the people who are often ignored and push back against the expert-knows-best approach. We aim to co-create something better and will adapt when we miss the mark. In a nutshell, our new process can be broken down into 4 components: 1. Ask. 2. Listen. 3. Adapt. 4. Share Back.

First, we ASK. We use tools like surveys, focus groups, polls, and email appeals to find out what you (our clients, learning community participants, community members) think. We try not to ask for any information that we don't need. And we're mindful of how much time and effort we're asking of you, the busy members of the NEW community. We also try to let you know WHY we're asking for this information, so you can understand the reason(s) for our appeal.
Then we LISTEN – that means going beyond cursory glances at the results and then filing them away forever. We probe the responses, looking for themes and insights. We also look beyond majority opinion and disaggregate the data. This allows us to identify trends across communities and demographics. And it brings forward the perspectives of the more marginalized members of our community. Disruptive ideas often come in on the edges. We're not simply looking for affirmation, but also dissension, knowing that growth comes from places of disagreement. We also want to know what's working well. Which changes are working? What's making a difference? Then we can do more of that. Together.
Then we ADAPT. We shift to do more of the good stuff and less of the stuff that isn't sitting right with folks. We modify our approach based on your ideas. We use insights and feedback to attend to our biases and realize more expansive approaches to our work. We change and grow, based on the feedback and ideas from the people who are part of our community.
And, finally, we SHARE BACK. This is a key part of our process. We can't simply ask for your thoughts without giving something back to you. We want you to know that you've been heard and how your opinion has helped to shape our work. This means more than sharing with just the leadership of an organization, though. It means communicating back with all who give their feedback and expanding the co-creation process. We want to bring you into the conversation. We want to share the ideas and insights we gained and that may be relevant to your team. You help us to evolve and we want you with us in this process.
And then we'll do this process again. And again. We are building the capacity of our entire team to do this throughout all of our operations. We will ASK what you think, we'll LISTEN to your ideas. We'll change and ADAPT as guided by your insights. And we'll SHARE BACK the ways in which we're changing.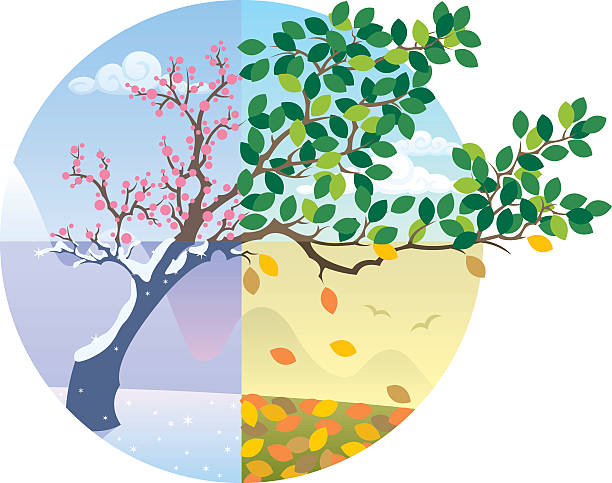 It's a process – we won't always get it right and that's okay. But we wanted to let you know what we're doing and why. We think the WHY matters in all that we do. We can't advance our vision for the future – empowered leaders, flourishing organizations, and vibrant communities – alone. We want you with us, to guide us, and to help us understand. We are on a journey towards something greater, and we cannot do it on our own. This is why we ask for your thoughts, your ideas, and your feedback.
SO…building off this idea. We invite you – our clients, tenants, learning community participants – to participate in our community survey. This survey asks you what's working, what's not, and what changes have come about for you as a result of your work with us. In what ways are things better because of NEW? How can we shift and grow to do things differently?
This community survey is part of the larger feedback process described above. We want you to weigh in so we can work together to redesign the future. This is our ASK (Yes, you may also have received an appeal to complete this survey in an email to your inbox. We're trying multiple ways to reach those impacted by our programs and services – thanks for understanding). We'll LISTEN to what you have to say because you matter to NEW. We'll ADAPT based on the insights you offer. And we'll SHARE BACK the results of the community survey to all of you. We want to continue engaging with you over time, and want you to know how we're making changes and why.
Thank you in advance for sharing your thoughts in this community survey. (And at other times when we ask for your feedback!) We couldn't be where we are without you, and we want you with us as we venture into our shared future.