Growing up in Detroit – a "Chocolate City," with a history of labor organizing, human rights activism, and Black excellence – left an indelible impression on me. I felt connected to the shop owners, Eddie the neighborhood mechanic, and our school's groundskeepers. I'd visit neighborhood basement "candy stores" on the way to school. Each person rose up to meet me and signaled to me subconsciously, "you belong here."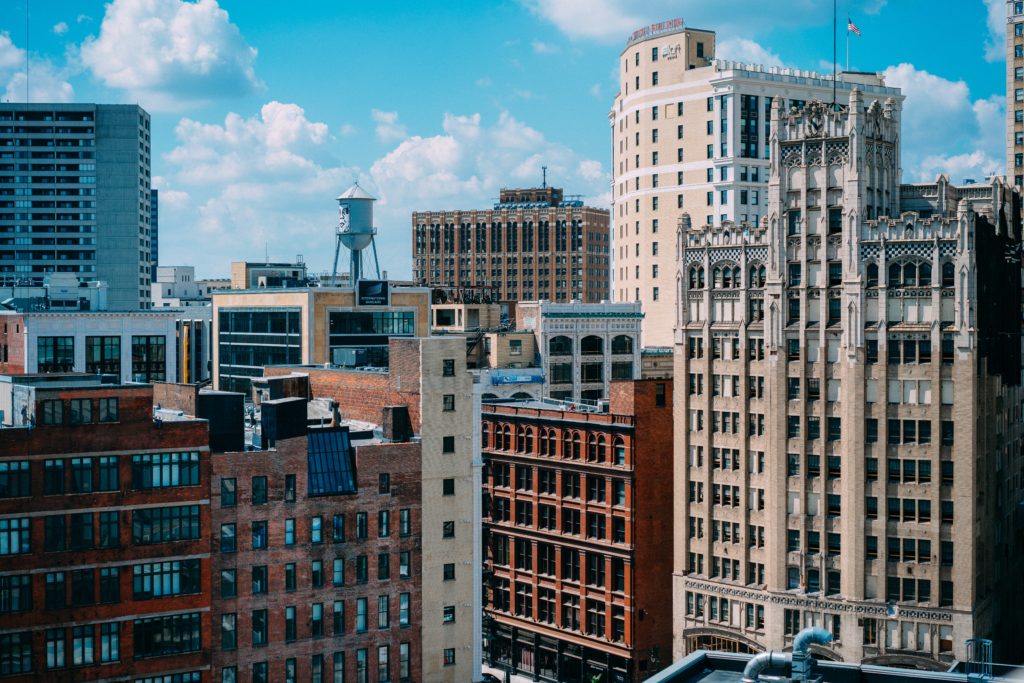 In this chapter of my life, though, I realize that Detroit's built environment shaped me just as much as the people in it. Everywhere I went, Blackness was normalized. At my church, the local dry cleaners, the Montessori I attended,  and the bookstores. At Silver's stationary shop downtown, and the teacher supply store my Mom frequented. At the Charles H. Wright Museum, I saw reverence for African architecture, traditional rope motifs, and the brass, bronze, mahogany, and marble materials all native to the continent. 
I saw 'me' on the walls of buildings and on the names of street signs. I saw me on the billboards and anchoring the evening news. I saw me at Eastern Market and on the BBQ grill across the street at Burt's. I saw me in the African masks, designed by Richard Bennett,  marking the entrance to the Montreux Jazz & African World Festivals at Hart Plaza. I saw me in Joe Lewis' fist floating across Woodward Ave. I was enamored with my hometown. 
Each of those places solidified my sense of self and a deep connection to Detroit that clings to me even now, two decades since I moved away. It wasn't until years later, when I visited Ethiopia – my father's homeland – that I realized how much it'd meant to grow up in a place where I felt a deep sense of belonging.
Because moving to Ann Arbor for high school was a culture shock, to say the least. By then (the late 80s) the city was homogenized and gentrified much like the rest of the nation. The city's history of radicalism in the sixties was being swept under the proverbial rug. And though I didn't know the history when we moved here, I felt the effect of this shift in the community as a young person. 
The Ann Arbor of the 90's taught me that we were poor. When my Mom began teaching position in AAPS, we moved from our westside Detroit home to a modest apartment on the northeast side of town. I remember standing in front of our apartment complex on Green Road, waiting for the school bus to arrive for my first day of highschool. I stared curiously across the street at the rectangular townhomes, noticing who walked towards me to catch the bus. Mostly Black bodied folks. 
During those years, I also babysat for a family in the subdivision down the street. Although only a block away from my apartment, their neighborhood felt otherworldly in contrast. Years later, I learned that the homes I'd stared at across the street were constructed after the city was forced to confront its history of racist housing policies. Across Ann Arbor and Washtenaw County, these pocket communities of "affordable housing" had been built in neighborhoods that were not intended for Black, Brown, and often economically disadvantaged people. 
Everyday, as dozens of us kids rode the same bus home from school together, we got off at stops stratified by race and class. I couldn't have said it then, but in contrast with my experience growing up in Detroit, I felt like a stranger in a foreign land.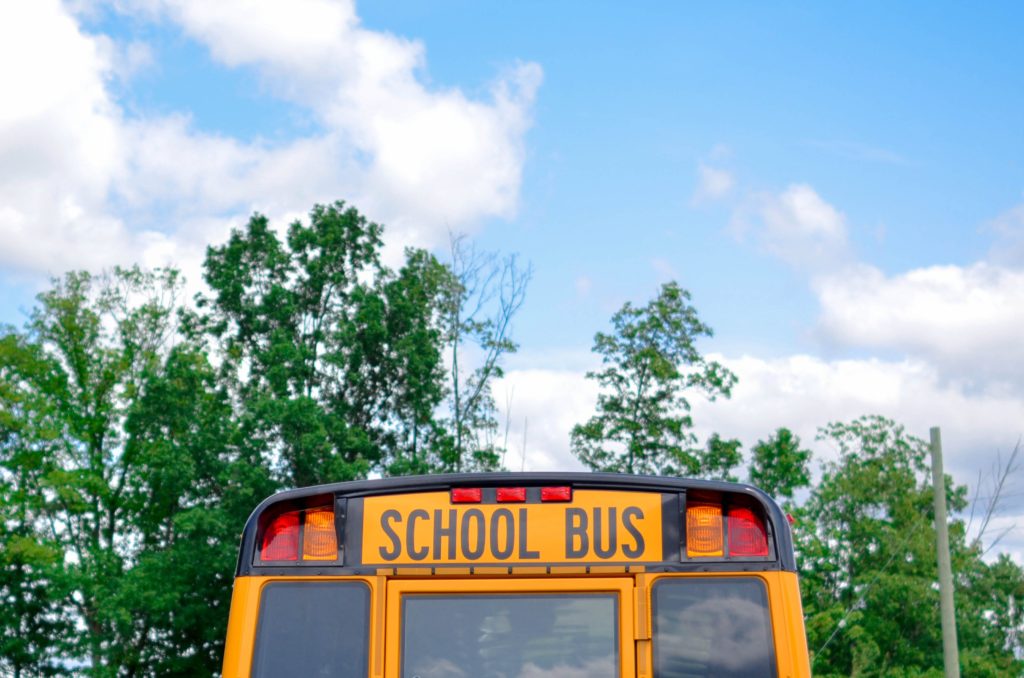 Yet, this didn't have to be the case. The stories of Black and Native people in Michigan, Ann Arbor, Ypsilanti, and Washtenaw County are all around us. While they have been systematically erased, they can still be uncovered.
When we launched our Champions for Change program, I suggested taking our Leaders of Color Fellows to the Historic Idlewild community in Baldwin, MI. It was important that local leaders of color know the 100+ year history of Black organizing and community building in our state. 
Similarly – in partnership with the African American Historical & Cultural Museum, local historians, and longtime residents – we took our Fellows on a historical walking journey through Washtenaw County. Our building (the NEW Center) is just blocks away from a historically Black neighborhood, dating all the way back to the 1800's. Wheeler Park, also nearby, is named for Ann Arbor's only Black mayor, Albert Wheeler. Today, the neighborhood has been renamed and few Black families remain.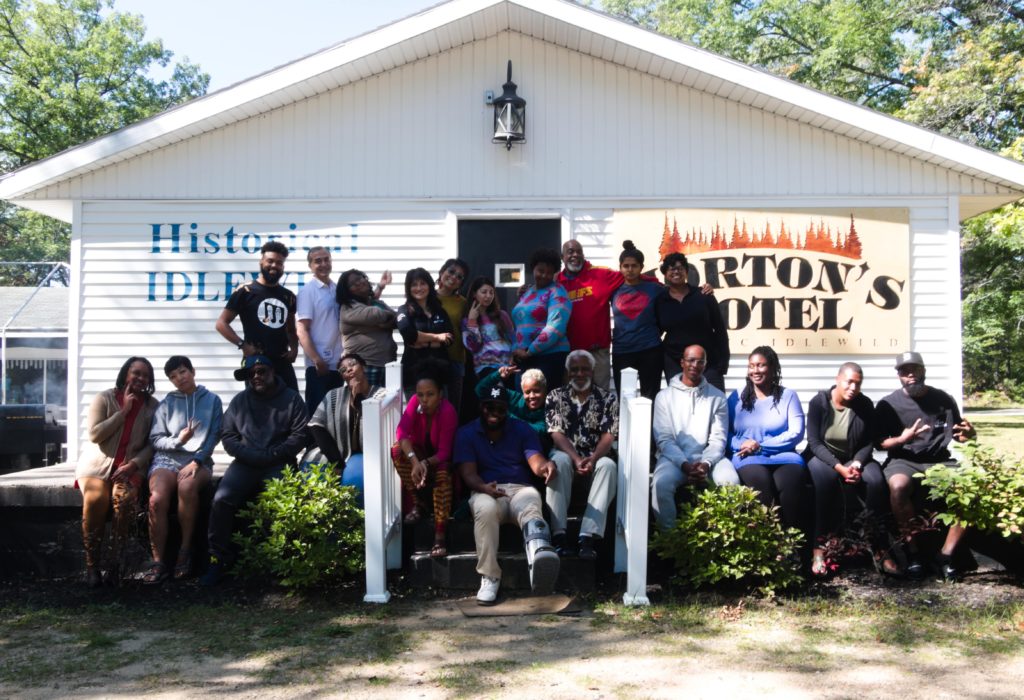 The experiences of being rooted in Detroit and blooming in Washtenaw County have had an unshakeable impact on how I think about place, space & belonging. I'm carrying these experiences with me as we begin re-imagining NEW's relationship to the built environment locally. In fact, tomorrow, our Centering Justice session, "Unbuilding Racism", will feature leaders of color who are thinking deeply about identities, upbringings and belonging in physical space. 
Our panelists are Ozi Uduma (University of Michigan Museum of Modern Art) Linette Lao (Invisible Engines) and Deanna VanBuren (Designing Justice + Designing Spaces). Next time you visit our website, take a look at the typography. The featured font, "Martin" was created by one of only a few Black designers, Tré Seals. I love that Linette chose to uplift Tré's design work, and honor the legacy of Dr. King and the Sanitation Workers' Strike that served as inspiration. The work Ozi Uduma put into UMMA's Unsettling Histories exhibition is shifting the way I think about museums, art, and belonging locally. And I can't say I knew a Black female architect, let alone one who was intentionally unbuilding racism and converting prisons to spaces for restorative and transformative justice, until I met Deanna VanBuren. Together, we're exploring what it means to build and develop infrastructure that address the root causes of poverty, racism, and unequal access to resources.
I hope you'll join us tomorrow and, importantly, that you'll be inspired to dig into your community's history and what it means to create a community where folks feel a deep sense of belonging.
Building together,